Bill DeYoung, who covers the arts for St. Pete Catalyst, previewed our Thursday night piano concert featuring Maria Dolores Gaitán. Having this concert on our stage is an honor. Gaitán has performed this tribute to Spain and America at some of the finest halls in the country.
Bill's story provides a perfect preview of the musician and the concert. Please read on and join us Thursday night in Hough Hall.
For tickets and information, please follow this link.
---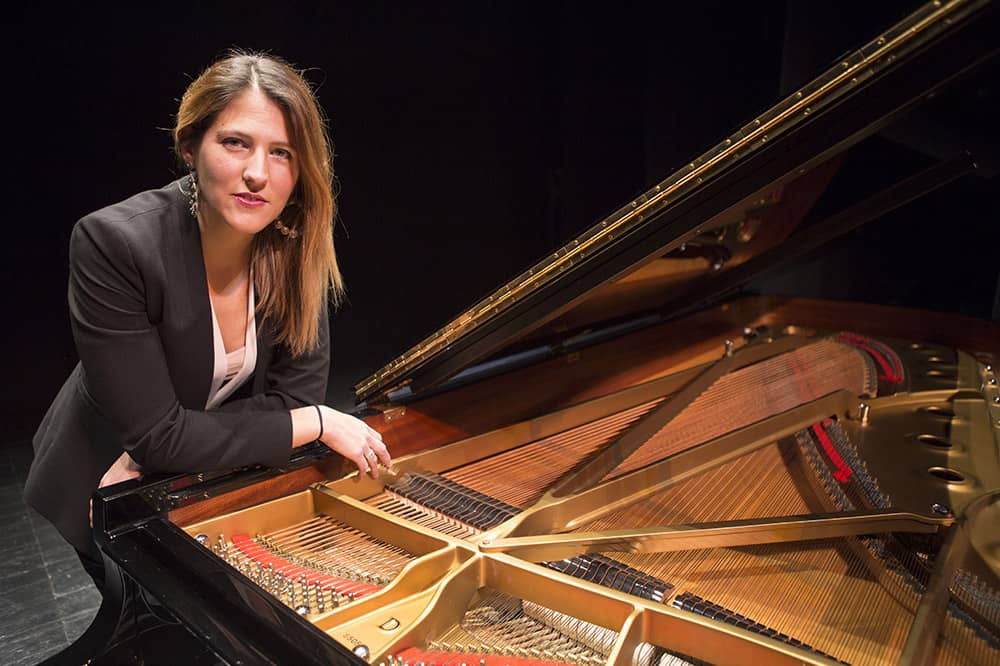 By Bill DeYoung/St. Pete Catalyst
Classical pianist María Dolores Gaitán, who's internationally known for her passionate interpretations of historically significant Spanish music, performs in recital Thursday at the Palladium Theater.
Gaitán, who founded and directs the Guadalquivir International Piano Festival, is performing just three concerts in the United States this season, all of them in Florida. She's titled her program "1781 Tribute: A Revolutionary Concert," a nod to the 240-plus years of cooperation and diplomacy between the United States and Spain. The concert is a collaboration between the pianist, the Academy of Military Arts and Sciences of Spain and the NAUTA Institute, which promotes historical and cultural exchanges between the two countries.
It was through her connections with NAUTA that Pinellas resident Claudia Ojeda Campos first heard about Gaitán's impending mini-tour of Florida. "My friend said 'Hey, do you know anybody who might want to being this concert to Tampa?,'" Campos recalls. "I said 'No, you have to bring it to St. Pete. That's where the art is.'"
Campos, a native of Lima, Peru, formed a company (Llamita Productions – it means "little llama") to sponsor the Gaitán appearance.
"She does this historical talk – kind of like Michael Frances' Inside the Music," Campos says. "That's why I was so attracted to it. I'm a big fan of Inside the Music.
"Through the music, she's explaining how it was created, what was going on through the artist's life – that kind of idea. She does military marches that talk about the union between Spain and the United States, and historical points where they have been united."
Gaitán's program includes works by legendary Spanish composers Antonio Soler (the 18th century Catalan known as "Padre"), Ernesto Halffter, Jean-Philippe Rameau and Joaquín Rodrigo, the American pianist Florence Price (considered the first African-American woman to be recognized as a symphonic composer, and the first to have a composition played by a major orchestra), and "Three Preludes for Piano" by American icon George Gershwin.