The Palladium's Creative Fellowships Program supports and fosters artistically and culturally diverse performing artists, providing them with a full-service theater as a space to develop and perform their work, showcasing the range of talent that lives and works in our community. The Palladium is the only theater in our region that directly supports local performers and helps them launch professional careers
Each year, the Palladium offers financial support of up to $2,500 each to an annually selected group of culturally and disciplined diverse local artists to create a new project in collaboration with the Palladium. In addition to the initial financial award, those selected for a Creative Fellowship are offered a date during the season to present their project at the Palladium. They are paid an additional $1,500 to $2,000 per performance, and are also provided with over $5,500 of in-kind wrap-around production and marketing support – a total award package value of approximately $10,000.
The Creative Fellowships Program was launched by Executive Director, Paul Wilborn to help artists who suddenly had no income during the COVID pandemic. While the theater was closed, he raised funds to help and awarded stipends so they could continue developing their music or dance. The inaugural class consisted of nine culturally diverse performing artists and groups in jazz, pop, dance, blues, and new music, comprising 50+ artists performing on stage.
In 2022/23, 12 solo artists and groups were selected, again featuring 50+ local artists in their shows to be performed for the public in 2023.
---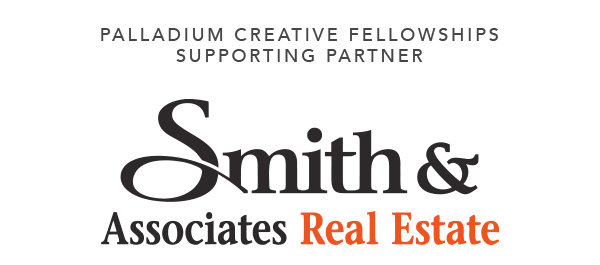 ---
Become a Creative Fellowships Series or Performance Partner!
Creative Fellowship keeps our most talented local performing artists working in our community. We are the only theater in the region serving as an arts incubator, supporting performers in our community as they create new works, advance existing works, implement new media, and develop new ideas. Find out how you can help here.
---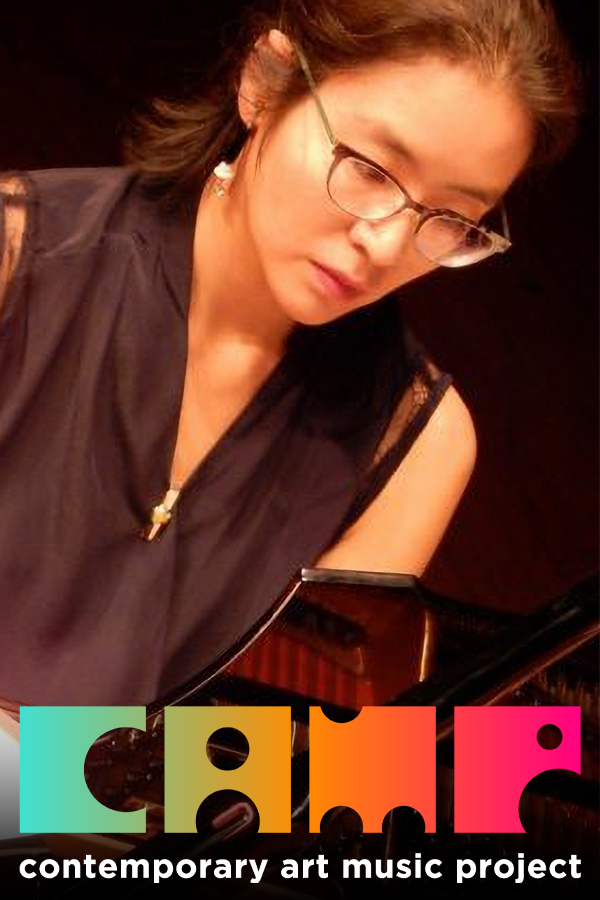 Contemporary Art Music Project (CAMP)
Installation music, solo and ensemble works
Contemporary Art Music Project (CAMP)
Founded in 2021 by pianist Eunmi Ko and composers Benjamin D. Whiting and Alex Shanafelt, the Contemporary Art Music Project (CAMP) is an emerging organization that aims to promote innovative art music through collaboration with living composers and performing artists from around the world. CAMP presents an expansive range of programs, including commissioning projects, educational institutes, podcasts, concerts, and CAMPGround, CAMP's annual international festival of new music and flagship event.
CAMPGround invites about 25 selected composers and guest performers from around the world, programming a wide range of contemporary art music in three different events. Our inaugural festival, CAMPGround22, showcased the highest quality performances of acoustic and electroacoustic music, collaborating with CAMP performing artists and ensemble, Tampa City Ballet, Central Florida Choreographers Collaboration, and Florida Museum of Photographic Arts.
In 2023, CAMP will partner with Palladium Theatre, Tempus Projects, and Tampa City Ballet for CAMPGround23, presenting two world premieres of work by Sangbin Rhie and Niloufar Shiri, installation music, solo and ensemble works, and electroacoustic works with videos.
Website: https://contemporaryartmusicproject.org/
Facebook: https://www.facebook.com/ContemporaryArtMusicProject/
Instagram: https://www.instagram.com/contemporary_art_music_project/ 
YouTube: https://www.youtube.com/channel/UCSCSk3KvxtCjZ8lJeVBlz8g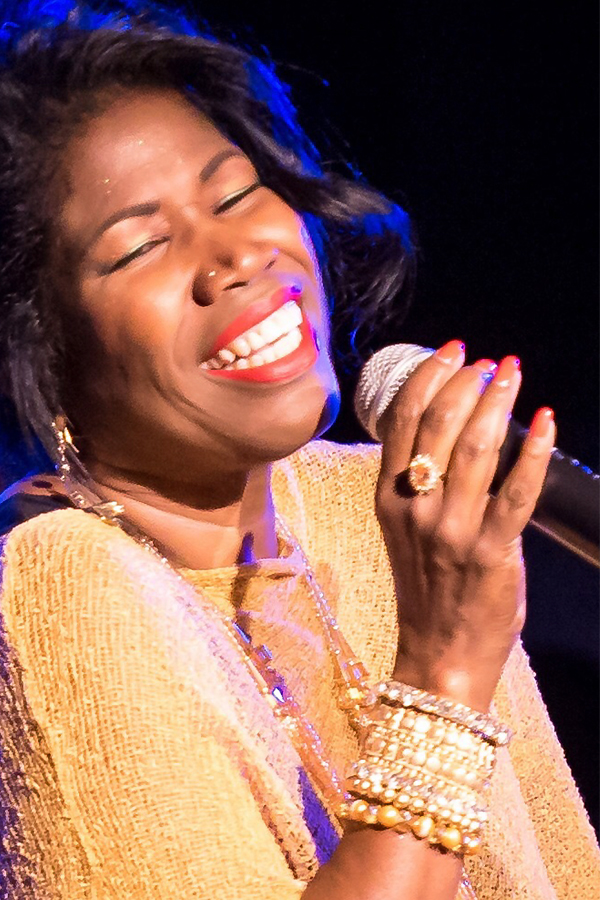 Synia Carroll
Jazz vocalist
Empowering. Entertaining. Effervescent…. These words only begin to describe the breath of fresh air Synia Carroll brings to the music scene. A jazz vocalist with smooth and soulful vocals, Synia is a storyteller that captivates audiences with every inspiring performance. Her listeners are taken on a journey spiced with nuances of Nina Simone, Natalie Cole, Sara Vaughan, Dee Dee Bridgewater and Diane Reeves, all blending beautifully into a unique and refreshing style.
After leaving behind a career in education and relocating from Connecticut to Sarasota, Florida in 2014, Synia quickly immersed herself in the Sun Coast Jazz scene, performing with many of the best musicians in the area, earning a reputation as a 'rising star'.
Two years later Synia released a well-received debut CD, Here's To You, featuring Billy Marcus- formerly recognized as Miami's best resident jazz pianist. She has appeared at various music festivals, and headlined at concert venues throughout Central Florida, such as the Florida Studio Theatre, The Blue Rooster, The Palladium, and the American Stage. She is regularly called upon to perform by area jazz organizations including the Sarasota Jazz and The Al Downing Jazz Club and has been a featured vocalist with The Helios Jazz Orchestra, The Sarasota Jazz Project and The Florida Jazz Project.
Synia was recently invited to perform at the 2023 JEN (Jazz Education Network) conference where she will present excerpts from her show, Nina On My Mind-And I'm Feeling Good. She is currently working on her next recording project, which will feature original and reimagined compositions in collaboration with some of the finest musicians on the Suncoast and beyond.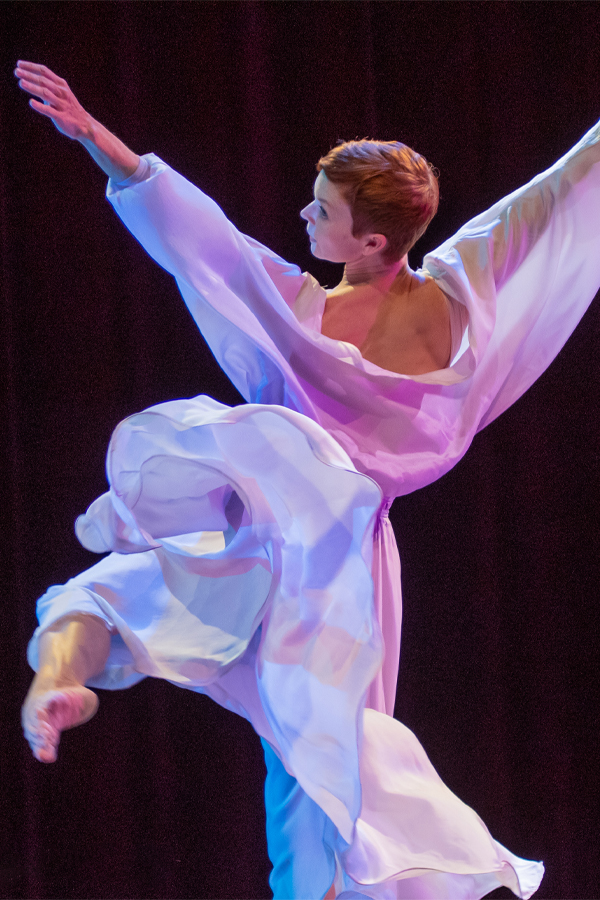 Helen Hansen French
Dance, choreographer, arts advocate and educator
Helen Hansen French, received her BFA from The Juilliard School and her MFA from Hollins University.  In 2001 she was invited to join Buglisi Dance Theatre (NYC) where she rose to principal dancer and served as rehearsal director. Tobi Tobias of the NYC Village Voice hailed her as "altogether luminous", and Nancy Wozny of ArtsHouston says her, "generous and radiant performance stands out." She has toured nationally and internationally and been instrumental in staging BDT's works at Alvin Ailey American Dance Theater, Pieve International School in Italy, North Carolina Dance Theater, and numerous colleges and universities throughout the United States.  She  has also been a member of Karen Reedy Dance, performed with Nilas Martins' Dance Company, participated in a residency at White Oak Dance working with choreographer Adam Hougland, and performed in the Guggenheim's Works/Process program with Brian Reeder and Pam Tanowitz. As a choreographer and movement maker Mrs. French focuses on collaborations and exploring the relationship between dance and other art forms. She has been awarded a 2015, 2016 and 2017 Individual Artist Grant from the City of St. Petersburg and a 2016  and 2021 Creative Pinellas Professional Artist Grant.  In 2021 Helen was selected to be the Artist Laureate for Creative Pinellas. Her highly collaborative work has been shown in theaters, museums and galleries as well as non-traditional performance spaces. Helen is an artist in residence at the Palladium Theater where she co-produces Beacon: a performance series for St. Pete and was a member of the 2021 Palladium Creative Class. In her work as an educator and arts advocate she has served on numerous dance faculties including George Mason University and The Juilliard School. Helen is currently on faculty at the Pinellas County Center for the Arts as Gibbs High School.  She is a founding member of the St. Petersburg Dance Alliance and serves in the board of the St. Petersburg Arts Alliance.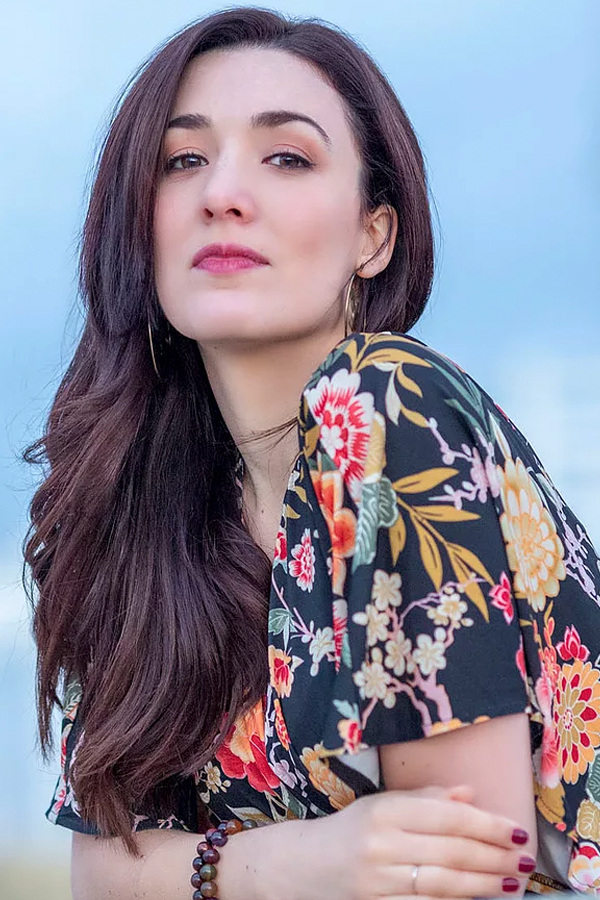 Ona Kirei
Vocalist, composer, and multi-instrumentalist
Vocalist, composer, and multi-instrumentalist Ona Kirei has an exceptional ability to move the listener's soul with her expressiveness and virtuosity. Her music pushes stylistic boundaries that showcase remarkable compositional and arranging skills while displaying a profound emotional connection that makes it readily accessible to any audience. Her life experience, diverse cultural influences, as well as her determined and deep personality are reflected in her unique voice.
Kirei was born in Barcelona, but she's quite literally a citizen of the world having lived in Spain, India, United Kingdom, and Austria, among other places. She has performed to critical acclaim in venues and festivals across Europe and the United States, winning several national and international awards along the way. She performs regularly with La Lucha, with Alejandro Arenas (Orilla), among others, and has collaborated with many outstanding international and local artists and groups like the Venice Orchestra, with who she not only sang but also composed music for a series of concerts last year.
Her debut album in the USA entitled 'Mirage', was successfully released at The Palladium in July 2022 and she was accompanied by La Lucha (also recording band on her album), James Suggs, and Mike DiRubbo . Bill DeYoung, at the Catalyst, said about it that "(Mirage) is a bold musical statement, and one of the most rewarding locally-made records in recent years."
Ona Kirei also released an album this year with her project Orilla, who co-leads with the bass player, composer, and producer Alejandro Arenas.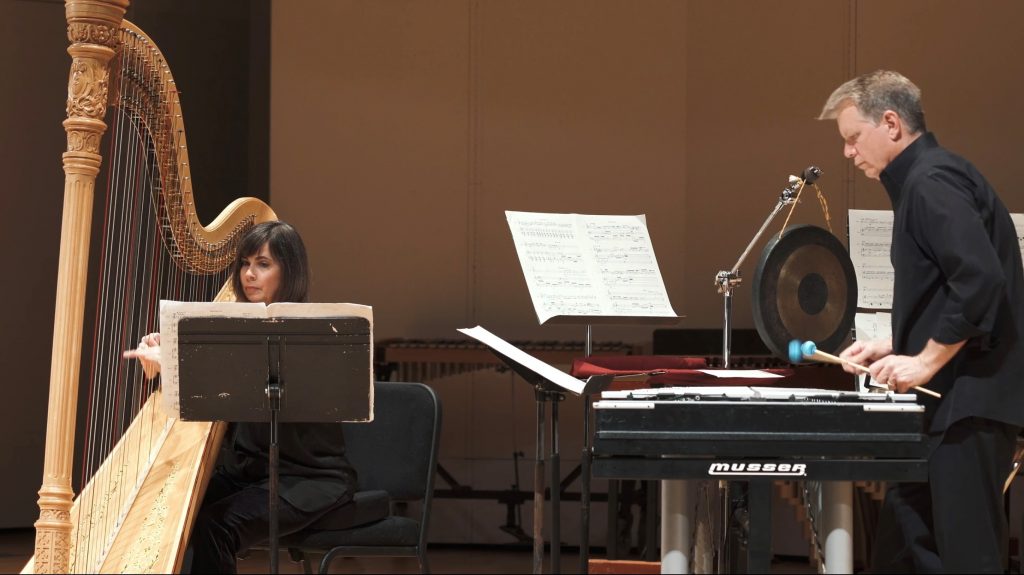 Mackle Shaw Duo – Harpist Anna Kate Mackle and percussionist John Shaw
Chamber music
The Mackle Shaw Duo is comprised of harpist Anna Kate Mackle and percussionist John Shaw. Principal players and soloists with The Florida Orchestra for over two decades, Mackle and Shaw founded the Mackle Shaw Duo in order to pursue their passion for commissioning and performing chamber music for harp and percussion. Since 2018 they have commissioned and premiered four new works: Labyrinth of Light for harp and marimba by Nathan Daughtrey, Virgo Waves for toy piano and electronics by The Honourable Elizabeth A. Baker, Humoresque Hurricane - Concerto for Harp and Percussion by Daniel Black, and Wand'ring Fire for percussion and harp by Tampa Bay native Michael Ippolito. In addition to performing with The Florida Orchestra, Mackle and Shaw also teach at St. Petersburg College and are principal players and faculty members at Eastern Music Festival, a national summer music festival for high school and college students in Greensboro, North Carolina.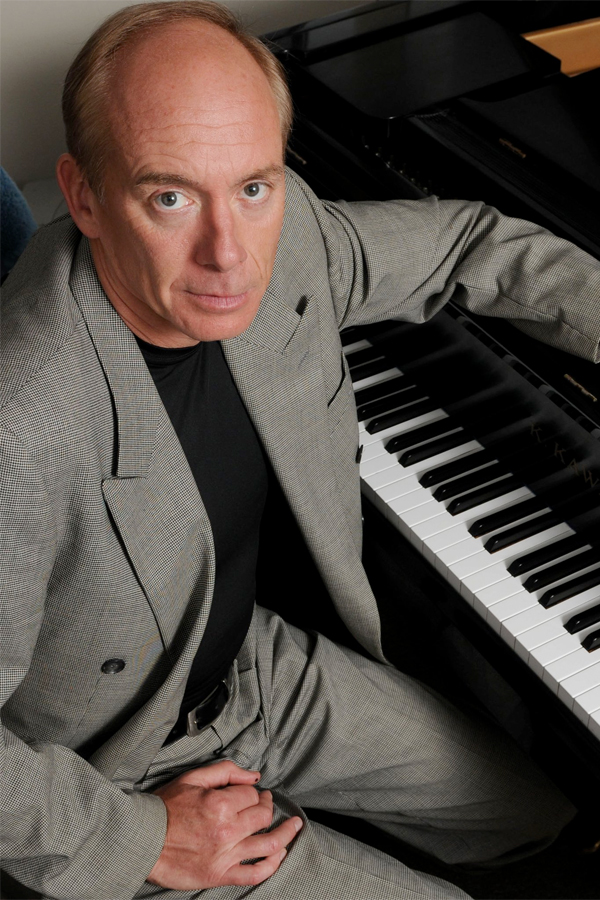 Mark Moultrup
Keyboardist, composer, arranger, vocalist, and educator
Keyboardist, composer, arranger, vocalist, and educator, Mark Moultrup
is a Detroit native now residing in St Petersburg, FL. He has performed throughout the United States and abroad and has appeared at the Detroit International Jazz Festival 11 times. He has performed extensively throughout Florida at venues like the Sarasota Jazz Club, Sarasota Jazz Fest, The Palladium, the Mahaffey, the Sunday Jazz Project at the Independent, and more. Mark has shared the stage and or recorded with a diverse array of internationally known artists from the genres of jazz, pop, funk, and musical theater.
Mark has produced and released 6 albums which have had extensive airplay on NPR and were reviewed by Jazz Times, All About Jazz, Chicago Jazz Magazine, and many others. written arrangements for a variety of ensembles from trio to big band, and vocal.
Many of his compositions and arrangements are featured on his albums, and have also been heard on PRI, college radio stations, promo spots, children's CD's and national television. He has a diverse variety of compositions and arrangements for various ensembles from trio to big band, and vocal.As an educator, Mark teaches private lessons and has been active in local schools, teaching, arranging, and music directing for musical theater.
Nate Najar & Daniela Soledade
Jazz & Bossa nova
Daniela Soledade is a rising star among legends in the Brazilian music scene. An heir to the throne of bossa nova, Soledade is highly acclaimed for her poignantly expressive vocal style and hyper-intimate aesthetic. Drawing from an amalgamation of authentic bossa nova, samba, MPB, and American Popular Song, Soledade is the new sound of Bossa Nova. An accomplished guitarist-composer and Charlie Byrd devotee, nylon string fingerstyle player Nate Najar has distinguished himself as a talent worthy of recognition with his impressive output over the past ten years.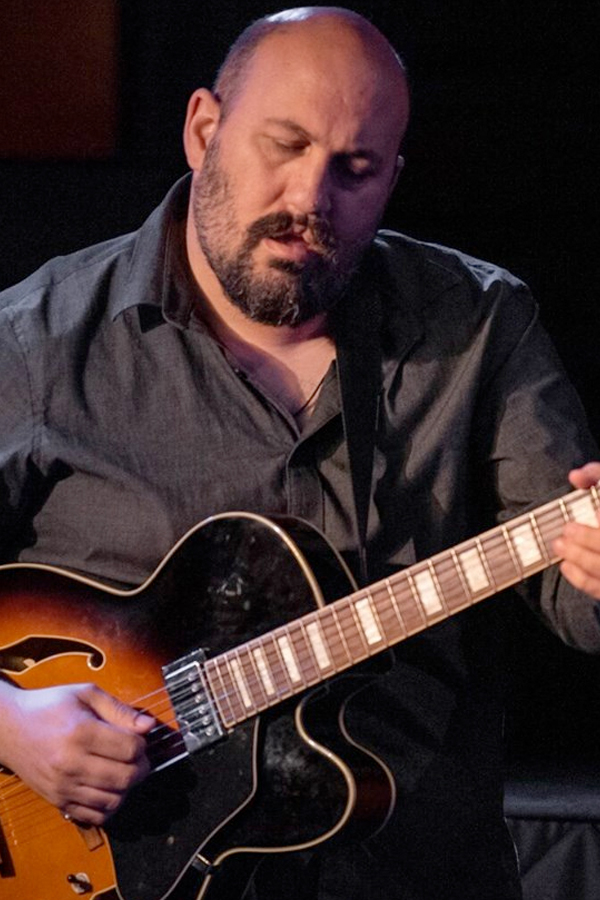 LaRue Nickelson
Jazz guitarist and composer
LaRue Nickelson is a jazz guitarist and composer from the Tampa Bay area. He has had a varied  and diverse music career with many different groups. LaRue has played in New York, Italy, South  Africa, New Orleans, Indianapolis, Russia, Montreux, and California as well as staying very busy  doing festivals and clubs in the Tampa, St. Petersburg, Clearwater, Orlando, and Sarasota, Florida  areas. LaRue has performed with Rich Perry, Peter Erskine, Jeff Berlin, Ira Sullivan, Ingrid  Jensen, Don Braden, Rufus Reid, Sheila Jordan, Hank Marr, David Leibman, Chuck Owen and the  Jazz Surge, Chick Corea, Conrad Herwig, Robbie Ameen, Giovanni Hildalgo, Gary Versace, Walt  Weiskopf, Frank Foster, Mike Maineri, Adam Nussbaum, Steve Davis, Marcos Cavalcante, Bobby  Floyd, Paquito D'rivera and Tony Monaco. He has also recorded with Chuck Owen and the Jazz  Surge, The Michael Ross Quartet and Cory Christiansen. As well as recording and performing,  LaRue is also a composer with more than 100 compositions to his credit. He has released three  solo projects, titled Dark Water, Labyrinthitis and Down…and Out. Recently, he has completed  recording projects with Tom Brantley, Chuck Owen's tribute to Michael Brecker, and 2 duo albums with Jeremy Powell. He also has written for two Mel Bay anthologies. He is the jazz guitar  instructor at the University of South Florida and currently resides in Tampa, FL with his beautiful  wife, Joy, and his slightly less attractive cats, Kilgore Trout and Hodor.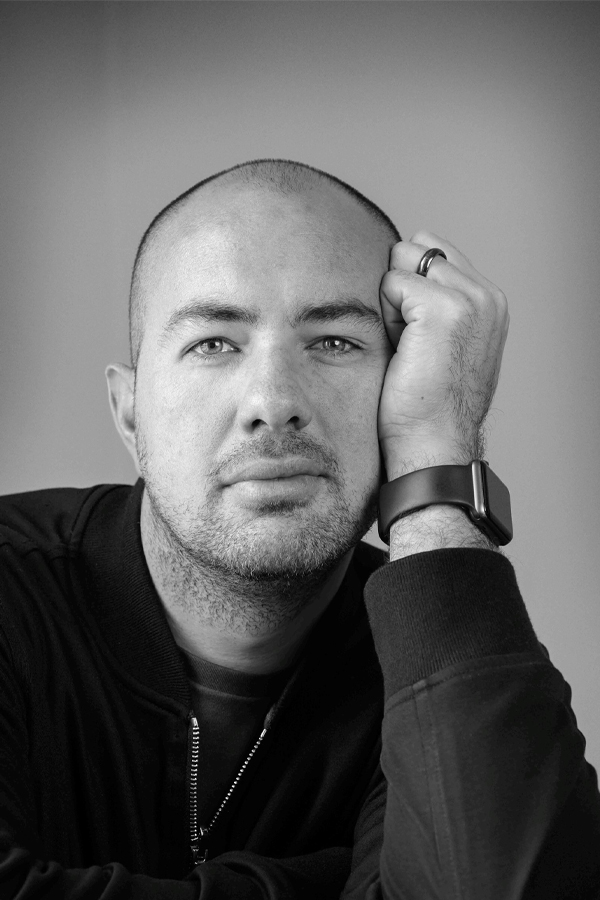 John O'Leary
Jazz Piano
With a rich and complex cultural background, John C. O'Leary III—the son of an American father and a Mexican mother—writes music that harbors an idiosyncratic and poetic dichotomy. John was born in the Yucatan peninsula and raised in Cholula and Merida where he started piano lessons at age three. He left everything behind to come to America at twelve years old, where he's built an impressive resume, including a PhD in Neuroscience from the University of South Florida College of Medicine.
John is the recipient of the Ruth L. Kirschstein F31 predoctoral fellowship from the National Institute of Neurological Disease and Stroke. He has recorded extensively with La Lucha, and  as a solo artist and sideman. John has performed with Randy Brecker, Dick Hyman, Houston Person, Melissa Aldana, Camila Meza, Wycliffe Gordon, Adrian Cunningham, Jason Marsalis, Charles McPherson, Russell Malone, Ken Peplowski, Diego Figueiredo, Chuck Redd, Marty Morell, Jeff Rupert, Shaun Martin, The Florida Orchestra, and many more.
John's latest solo album and debut for Arbors Records, The Sundering, opens listeners up to all that makes humans vulnerable. It offers a glimpse into the main character's life scenes that evoke moments full of emotion: memories of childhood, snapshots of joy, of nostalgia, separation, friendship, existential ponderings, and at times confusion and doubt. Ultimately the resolution of internal conflict helps find that place where we can sit still.
"The overall collection of songs creates an exploration of resilience, of putting oneself together after facing hardships, and of feeling like a stranger in an unfamiliar land. The uncertainty but also the grit from someone who leaves everything behind to start a new life somewhere else is felt throughout the music," -Camila Meza.
The Sundering features stellar collaborations with pianist Shaun Martin, of Snarky Puppy, and jazz legend Dick Hyman on four of the tracks, which celebrate friendship and human connection. The choice of piano duets is fresh and pays homage to the early years of John's life in America when he listened to Marian McPartland's famous radio program Piano Jazz falling in love with the sound of improvisation. Bringing to the table an original piece from each of the guests, "Focus" by Martin and "Samba Jelly" by Hyman—the latter was specifically written for the album—the compositions take flight as playful conversations. The improvisations adhere to the spirit of the album: taking risks, conveying urgency, and welcoming the unknown. Shaun Martin also produced the album.
John is a Yamaha Artist and plays Yamaha pianos exclusively.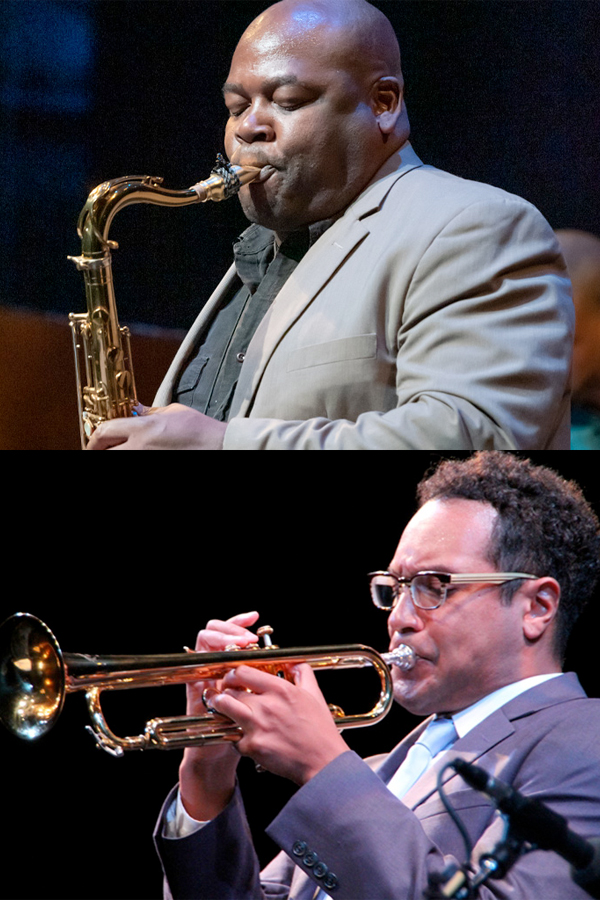 Jeremy Carter and James Suggs
Jazz
Jeremy Carter (saxophonist) is a true study of Jazz music, Nebraska native, and understudy of the Southeast's best professors and musicians.  Jazzy funk riffs, screaming over the sounds of the BSP is truly a spectacle, for the ears and the eyes.  If you find yourself stop dancing in a dropped draw fashion, it is probably because of Carter's riffs, his soul pouring over the speakers like sand.  Carter has recorded with numerous national acts and has performed, recorded and produced solo albums and cameo appearances too many too list.  Carter has been with the Bird Street Players for 6 years, joining just months after Green and Curtis started the group.
Originally from Harrisburg, Pennsylvania, James Suggs began playing the trumpet at nine years of age. At fifteen, he started playing professionally with jazz groups in the Northeast Ohio area and occupied the first chair position in the Canton Youth Symphony. During high school, he studied privately with jazz and classical professors, most notably with Jack Schantz and Scott Johnston. He also attended Akron University's Summer Brass Camp on a full scholarship.
At sixteen years of age, James was selected to tour with THE CONTINENTAL SINGERS which gave him the opportunity to play for audiences in Switzerland, Holland, Germany and throughout the United States.
After graduating high school, James attended Youngstown State University in Ohio with a scholarship, where he received a Bachelor's Degree in music performance with a jazz emphasis. In those four years, he gained valuable experience performing in the University's big bands and was featured on the CD's "Biddle De Bop" and "Lester Left Town." He also performed in jazz combos, classical orchestras, salsa, and Latin jazz groups under the direction of esteemed professors, Tony Leonardi, Kent Engelhardt, Stephan Gage and Chris Krummel to name a few. In his junior year, James was selected to perform with a jazz quintet comprised of faculty and students, in Beijing, China. There, they performed at three conservatories of music.
Between 2000 and 2006, James was employed for six contracts with Norwegian and with Royal Caribbean cruise ships, where he performed in jazz combos and in the main theater's orchestras.
In 2005 he was hired as the trumpet soloist in the world famous Glenn Miller Orchestra under the direction of Larry O'Brien, touring throughout the United States and recording their latest CD, "Steppin' Out." A year later he performed as the soloist with another legendary big band under the direction of Buddy Morrow, The Tommy Dorsey Orchestra.
James began an extensive experience in Buenos Aires, Argentina in November of 2005 after being invited by a musician friend. In those eight years, he played professionally, learned to speak Spanish proficiently, taught private lessons to many students and toured all over the world with Argentine bands, one being LOS PERICOS, with whom he was the only trumpet player. The band performed for massive audiences in cities like Lisbon, London, Milan, Barcelona, Madrid, Caracas, San Francisco, Chicago, and New York to name a few. He was also hired to play in two professional musicals in downtown Buenos Aires, "Beauty and the Beast" and "Young Frankenstein".
Throughout his career, James has had the distinct honor of playing with and learning from such musical legends as Kenny Burrell, Joanne Brakeen, Rufus Reid, John Fedchock, Maria Schneider, Sean Jones, Harold Danko, Kenny Werner, Marvin Stamm, Bob Mintzer, Billy Hart, Frank Foster, Allen Vizutti, Robin Eubanks, Jane Ira Bloom, Eric Alexander, John Clayton, Chuck Mangione, John Lamb and Bob Brookmeyer among others.
He has performed for audiences in notable venues such as The House of Blues in Orlando, FL., B.B. King's in New York City, Yoshi's in San Francisco, The Howard Theatre in Washington D.C., Thelonious in Buenos Aires, Argentina, and at Ronnie Scott's and The Clapham Grand both in London, England.
James formed a Miles Davis tribute band in 2012 in Buenos Aires, Argentina. Now, after returning to the U.S., he continues to perform with an American version of this quintet. Another project that he has created is a homage to the vast and captivating music of New Orleans, in which he pays his creative respects to musical greats ranging from Louis Armstrong to Wynton Marsalis. This sextet maintains the original format of those great bands, utilizing both a clarinet and a tuba. He has played to various sold-out audiences at the Palladium Theater's Side Door, in St. Petersburg, FL. There with his group, he covered the music of such artists as Lee Morgan, Chet Baker, Dizzy Gillespie, Louis Armstrong, and Miles Davis. In 2015 he was awarded the Best of the Bay's "Best Jazz Transplant".
In May of 2018, James received a Masters Degree in music- jazz performance from the University of South Florida. There, he studied trumpet with Dr. Jay Coble and jazz improvisation with Jack Wilkins and performed in the top big band and jazz combo.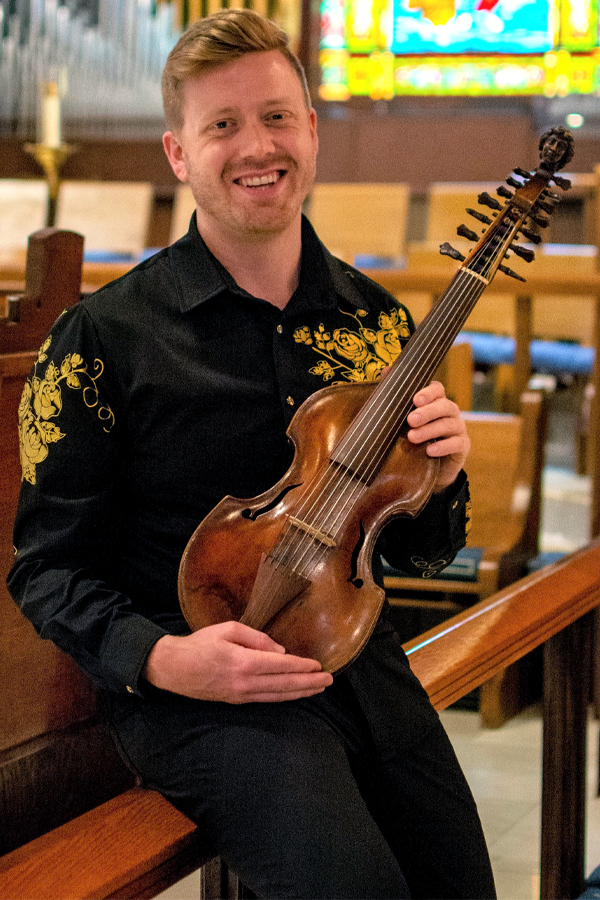 St. Pete Baroque – Dan Urbanowicz
Early music
St Pete Baroque is dedicated to giving new life to old masterpieces, giving a voice to recently discovered works, and bringing audiences the eccentric and improvisatory nature of baroque music. The ensemble was founded in 2020 with this vision by artistic director Dan Urbanowicz. St Pete Baroque performs on historical instruments of the baroque period or on historical recreations. Since its inception, concerts have been offered for free to the community. Currently in its second season, St Pete Baroque has enjoyed a lively reception by local audiences and critics alike. Nationally acclaimed music critic Betsy Schwarm remarked: "[Of St Pete Baroque's debut performance] The requisite Italian Baroque characteristics were there:  sunniness, serenity, and effusion in turn.  Gallo's work demands close interaction and response between players, and the ensemble – Yuan Yuan Wang, violin; Scott Kluksdahl, cello; and Urbanowicz, not on standard viola, but on the more richly voiced viola d'amore – offered a seamless performance." Audiences have enjoyed wildly varied programming from J.S. Bach to Dietrich Buxtehude, Italian nuns Isabella Leonarda and Lucretia Vizzana, and finally Elisabeth Jacquet de la Guerre, composer and harpsichord prodigy in the court of King Louis XIV. Additionally, director Urbanowicz has offered his own arrangements of La Folia, Diego Ortiz's Recercada Segunda, and Ancor Che Co'l Partire by Cipriano de Rore/Rogniono. St Pete Baroque's members include local musicians who are nationally acclaimed: Sarah Shellman, violin; Dan Urbanwicz, viola d'amore/violin; Scott Kluksdahl, cello; Brent Douglas, harpsichord/organ.
As a historical performance musician, Dan has been a featured guest artist with the Colorado Chamber Players where his composition "La Folia" for two violas d'amore was premiered in 2019. Additionally Dan has appeared with the Tafelmusik Baroque Summer Institute, Piccolo Spoleto, The College of Charleston, and as a guest lecturer/recitalist at Augusta University.  Apart from baroque endeavors Dan is currently a violist in the Sarasota Orchestra. Urbanowicz performs regularly with the Jacksonville Symphony and The Florida Orchestra. Dan has played with the New World Symphony at Carnegie Hall, the Boston Philharmonic Orchestra, the Atlantic Symphony, Gulfshore Opera, the Canton Symphony Orchestra, the Firelands Orchestra, and the Plymouth Philharmonic. Urbanowicz has served as principal violist of the Augusta Symphony, Charlottesville Opera, Gulfshore Opera, Schleswig-Holstein Musik Festival in Germany, the Pacific Music Festival in Japan, and Chautauqua Music School Festival Orchestra. His principal teachers include Martha Katz and Jeffrey Irvine. Mr Urbanowicz plays on a 2017 Robert Clemens Viola. Urbanowicz's viola d'amore is from the 19th century and is of unknown origin. Urbanowicz holds a master's degree from the New England Conservatory of Music and a bachelor's degree from the Cleveland Institute of Music.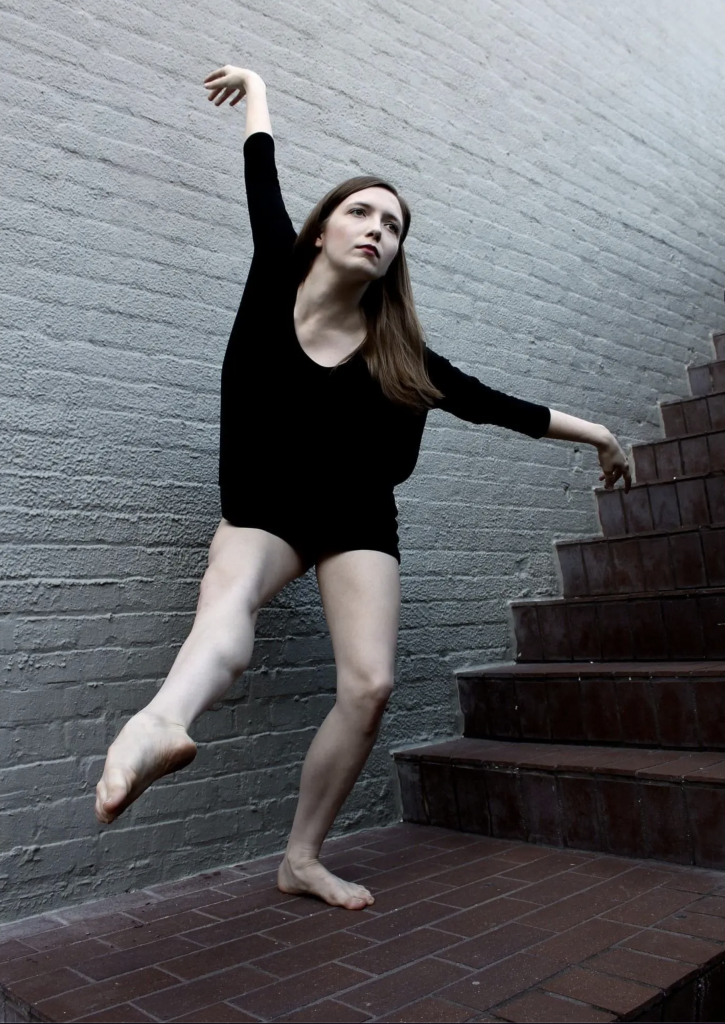 Sarah Walston
Professional dancer and choreographer
Sarah Walston is a professional dancer and choreographer currently based out of Tampa, FL. Sarah is the Artistic Director and Founder of ATLAS Modern Ballet, a new professional performance company serving the Tampa community. She also performs and creates works in the Tampa Bay area as a freelance artist.
Sarah graduated with a BFA in Dance Performance from the University of South Florida in 2015. At the University of South Florida, she had the privilege of working with and performing works by choreographers such as Alonzo King, Maurice Causey, Robert Moses and Jennifer Archibald among many other guests and faculty members. In addition to her USF training, she has participated in many professional training programs across the country including, the Ailey School, Complexions Contemporary Ballet, ArchCore40 and BalletX, as well as studying abroad in Paris.
After graduating from USF, she spent five seasons as a company member at Florida Dance Theatre where she performed and created new repertory presented by the company in Lakeland and on tour. At Florida Dance Theater she performed principal roles in original narrative ballets and The Nutcracker, as well as in contemporary works by company directors and guests such as, Jerry Opdenaker and Gregory Dolbashian. Following her time at FDT, Sarah was a member of Tampa City Ballet in Tampa, FL for two seasons as a performer, guest choreographer, and company class instructor.
Over the past few years her choreography has be presented in multiple festivals and showcases both across the United States, and internationally. She has choreographed for Florida Southern College's Dance Department, where she is Adjunct Ballet and Modern Faculty. Sarah graduated Summa Cum Laude this past Spring from Jacksonville University with her MFA in Choreography.
---
The Palladium Creative Class of 2021/22 was made possible by support from the Hough Family Foundation and Smith & Associates Real Estate.
James Suggs – Jazz
Nate Najar – Jazz
La Lucha (Mark Feinman, Alejandro Arenas and John O'Leary) – Jazz
Jeremy Carter – Jazz
Damon Fowler – Blues
Elizabeth Baker – New Music
Helen Hansen French – Dance
Lauren Ree Slone – Dance
Jeremy Douglass of The Florida Bjorkestra – Pop
---