The Palladium is an historic theater in Downtown St. Petersburg, Florida. Just blocks from the scenic and trendy waterfront with plenty of dining, shopping and art galleries, a visit to the Palladium is an excellent addition to any trip to St. Petersburg.
The Palladium consists of two entertainment spaces; Hough Hall and Side Door Cabaret.
Hough Hall, the Palladium's 815-seat mainstage performance space, blends nearly-perfect acoustics with history-rich ambiance. A recent investment in state-of-the art sound equipment and infrastructure has afforded the Palladium Theater new-found opportunities to seize and facilitate new, limitless and valuable experiences for artists, patrons, partners, students. A jewel in the crown of Tampa Bay's performing arts community, classical music, jazz, blues, opera, theater, Celtic, acoustic, dance and more are all equally at home in this magnificent concert hall.
The Palladium's Side Door Cabaret is Tampa Bay's critically-acclaimed listening room offering the best in blues, jazz, acoustic, Celtic and more! This award-winning space of only 175-seats gives audiences the rare opportunity to see established and emerging artists up close in the intimate atmosphere of a nightclub, complete with linen-draped, candlelit tables where the performers are the focal point. Adding to the Side Door experience, audiences can enjoy beer, wine, soft drinks, snacks, and if the spirit moves, get up and dance!
The Palladium is a Partnership with St. Petersburg College. Both are committed to equal access/equal opportunity in its programs, activities, and employment. For additional information visit www.spcollege.edu/eaeo.
Mission
The Palladium fosters artistically and culturally diverse performing arts, educational and film programs that bring artists and audiences together in a first-class professional, affordable setting.
The Palladium reaches audiences throughout Tampa Bay and beyond by…
Presenting and producing a schedule of innovative arts performances and events,
Providing a full-service, affordable rental facility for artists, producers and community organizations,
Nurturing relationships through partnerships with established and emerging local artists and cultural organizations that use the Palladium as a venue for artistic growth,
Showcasing selected programs of St. Petersburg College and affording students myriad opportunities to work intimately with renowned touring professionals as well as with local artists.
History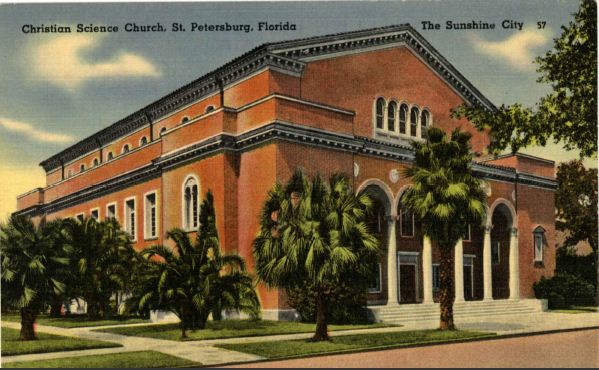 Since it was established by a group of arts philanthropists in 1998, The Palladium's central mission has been to serve all of Tampa Bay as a performing arts center that welcomes everyone and serves the entire community. In 2007, the Palladium Theater became part of St. Petersburg College. In accepting the property, the College re-committed to the Palladium's mission of serving all of Tampa Bay, while adding college functions where appropriate. Under the umbrella of St. Petersburg College, the Palladium enjoys support that helps assure the theater's long term future as a vital part of the cultural life in Tampa Bay.