Summer continues to heat up at the Palladium. If I had to pick one "don't miss" show from or summer lineup I'd probably pick this Friday's tribute to Nina Simone, led by Sarasota singer Synia Carroll along with an all-star band.
Synia and her pianist for the show, John O'Leary, appeared on WUSF's Jazz Club Friday to talk about Nina and perform some of the songs from the show, including "Love Me or Leave Me," "I Got It Bad and That Ain't Good." Friday's show will feature Synia and O'Leary, along with Paul Gavin, drums; Brandon Robinson, bass; James Suggs, trumpet; and Patrick Hernly, percussion.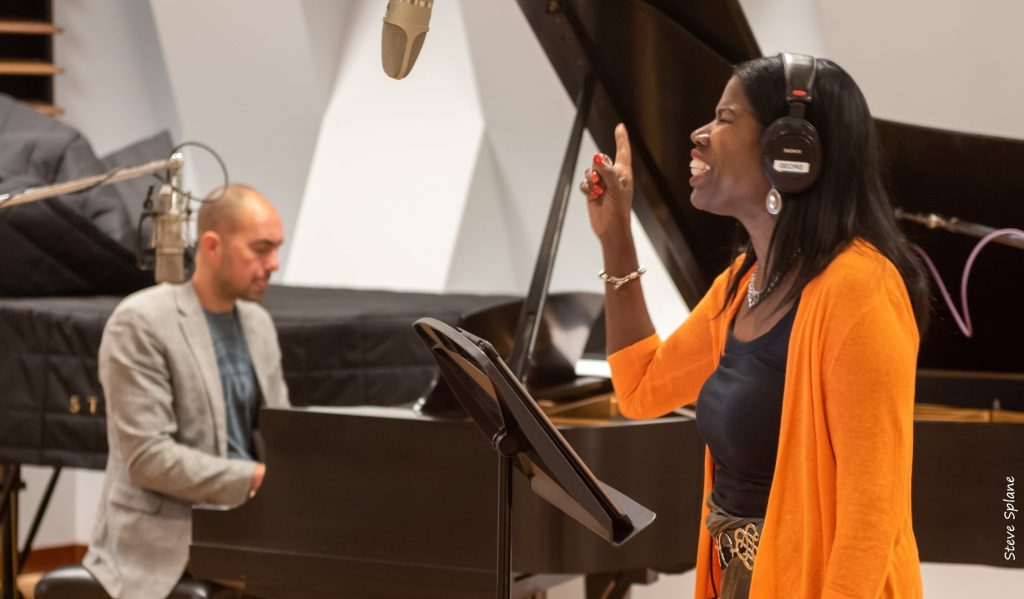 The show, called "Nina On My Mind," was one we cancelled due to the COVID shutdown, so it's particularly exciting to bring it back.
In the radio interview, Synia talked about her love for Nina and her music.
"She incorporated everything – she went to classical to blues to bluegrass. She didn't care, if a song told her a story that touched her heart, she did it." Synia said. "She has this amazing energy that has gone beyond her time on this earth. "
The interview features some great tunes, plus O'Leary previews his upcoming Palladium show of '80s hits done in jazz style, with his band, La Lucha and his piano concert this fall at the Palladium with Shaun Martin of Snarky Puppy.
To hear the entire interview and performance you can follow this link. To get tickets for Friday's 8 p.m. concert you can follow this link. Thanks to WUSF's All Night Jazz and host Mike Cornette for supporting the Palladium.