A pesky virus in 2020 disrupted lots of things, including the Palladium's fledgling Cabaret Series, a cadre of intimate concerts by unique artists in all genres.
While we haven't put the series back together yet, we are presenting one of those artists this Sunday. And I'm so excited to see and hear jazz and cabaret singer Kat Edmonson, on our stage.
The show is Sunday, Nov. 14 at 7 p.m. For tickets and more information, please follow this link.
If you haven't heard of Kat, it's time you did. She is an award-winning songwriter and singer "with an equal foothold in jazz, cabaret and vintage cosmopolitanism pop" (The New York Times). She has been featured on Austin City Limits, NPR's Tiny Desk Concerts, A Prairie Home Companion, and The Late Show with David Letterman.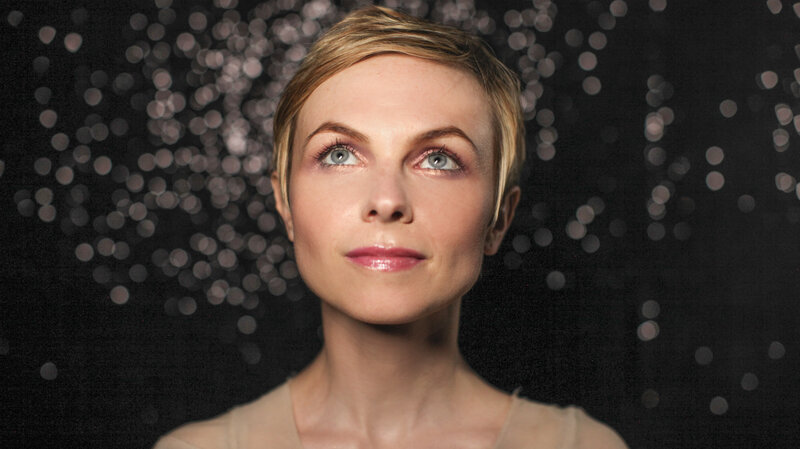 The New York Times describes her music as "fresh as a spring bouquet" while NPR says, "Hearing Edmonson makes it virtually impossible to do anything but stop and listen."
And this show will be magical, as we present Kat performing with just her pianist on our Steinway. Kat's gamine look and her one-of-a-kind voice drew me in the first time I heard her sing. She manages to be both current and classic in her song styling. When I hear her and watch her videos, I see glimmers of Audrey Hepburn and the great jazz stylist Blossom Dearie.
In her live shows, Kat performs original songs and familiar classics, interweaving humorous anecdotes, philosophical musings, and her love of film with disarming candor and vulnerability. Working with just a pianist will allow Kat to freely veer off-script as she's often inclined to do.
In 2020, the vintage-pop and jazz artist was on a 40-city tour promoting her new critically acclaimed album Dreamers Do when the pandemic struck. (She had been booked for the Palladium on that tour.) Kat quickly transformed her living room into an attractive set where she performs live every Sunday night at 7PM ET. Drawing from her love of old variety shows, Kat dubbed her livestream The Kat Edmonson Show. Her modern-day variety show is a unique window into the magical world of Kat where she enjoys interacting with her fans.
Kat's fifth and latest album, Dreamers Do (2020) combines mid-20th century Disney songs (from Alice in Wonderland, Cinderella, Peter Pan, Pinocchio, Bedknobs and Broomsticks, Mary Poppins, Babes in Toyland), with familiar classics ("What A Wonderful World" as well as "All I Do is Dream of You" from Singin' in the Rain), and features two new, original songs ("Too Late to Dream" and "Someone's In The House.") The LP, which debuted at #1 on the Billboard Traditional Jazz Chart, takes place in a single night, from bedtime till morning.
"It's about our concepts around dreaming – all of the wonderful things, the fearful things, and the things that keep us awake in the middle of the night," Kat explains of the music, "It's also about the quiet power of merely having a dream. There are interludes between the songs indicating different points in this nocturnal journey and if someone wants to listen to the entire record as an experience, it's available to them."
Of Dreamers Do, American Songwriter says, "terrific!" and UNCUT calls it a "Bewitching song-cycle from a masterful vocalist."
I'll be front and center this Sunday at 7 to see and hear this original artist. I hope you'll join me. For tickets and information, please follow this link.