Thanks to Phil Morgan and the Tampa Bay Times for featuring PalladiumPaul in Sunday's paper. If you missed it, here's the story:
---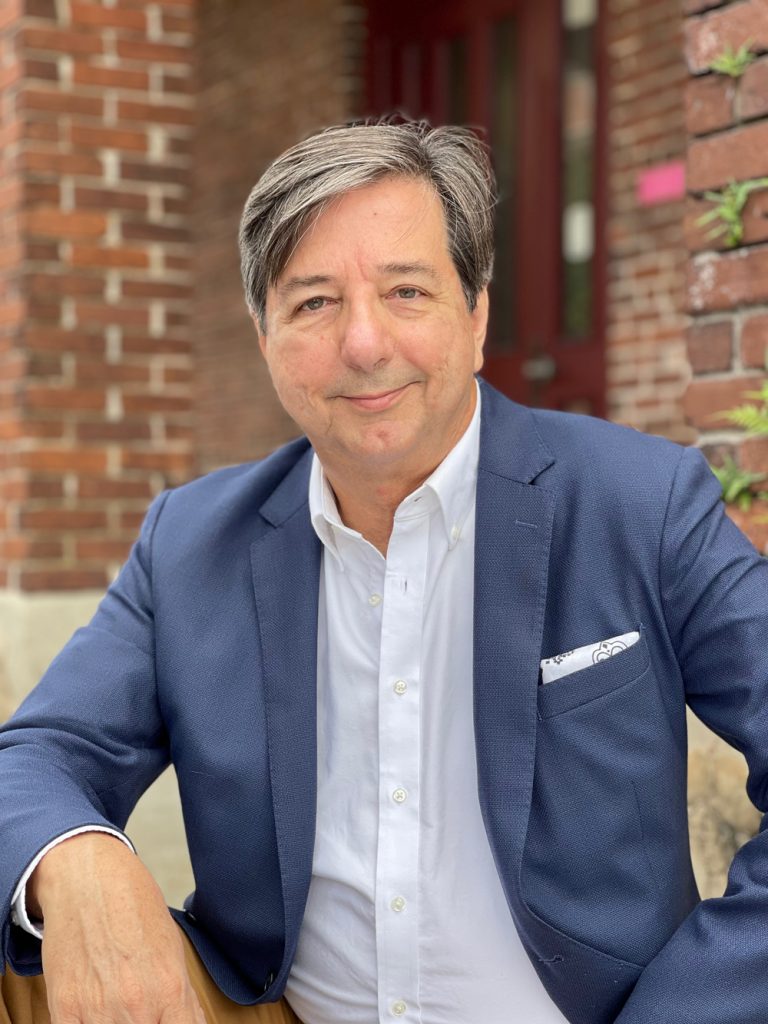 Impresario, storyteller
Paul Wilborn, an award-winning former reporter for the Tampa Tribune, then-St. Petersburg Times, and Associated Press in Los Angeles, is the executive director of the Palladium Theater in downtown St. Petersburg. It's a grand, ornate former church that has become a popular live entertainment venue owned by St. Petersburg College. It closed for more than a year during the pandemic but has returned to live shows with a limited audience, 250 people in its 830-seat auditorium.
Wilborn was one of the organizers of events in the 1980s that helped spark the revival of Ybor City, including the Artists and Writers Ball and the Guavaween parade. At the piano, he led a popular local band at the time known as Paul Wilborn & the Poptarts. He still performs, often with his wife, actor Eugenie Bondurant.
He was creative industries manager for Tampa Mayor Pam Iorio from 2003 to 2007. He's also the author of Cigar City: Tales from a 1980s Creative Ghetto, a collection of short stories about Ybor City. It won the gold medal for fiction in the Florida Book Awards in 2019. A novel is set to be published soon.
Wilborn talked with the Tampa Bay Times about the Palladium, journalism, music, and fiction writing.
You started at the Palladium in 2007, you say.
Coming to work for Pam was when I sort of changed from being in journalism to the arts. And that helped me get this job.
They needed an executive director here. The Palladium had been handed over from its founders to St. Petersburg College. They were going to hire a new staff. The woman who had been running it was a volunteer, and she liked me, so I ended up getting the job.
Why was the Palladium Theater founded?
The idea for the Palladium was to create an affordable, professional venue for the community.
What we found out after the Straz and Ruth Eckerd (opened) was that nobody in town could afford to do a show there. They're designed by their very nature for road shows, big touring bands, Broadway shows, that kind of stuff. So the Palladium opened in '98 to be a place where the community could have a professional venue. It was a great idea. They struggled to make it work financially and eventually handed it over to the college. We took it over, and it's been a financial success for the past 10 years.
What kind of performances do you book?
Most of what I book are either Tampa Bay or regional or Florida acts. We're a mix of community rentals; St. Pete Opera rents us, the Florida Orchestra does a lot of stuff here, Tampa Bay Symphony. We have dance recitals.
(A recent) Friday night was the perfect example of what we do at the Palladium. I had a great show called Jazz Samba Celebration (with) Nate Najar.
He's an impressive guitarist.
He lives across the street. Nate has been playing here since I got here. Nate, he brings in two guys from the D.C. area who are two of the biggest jazz guys touring right now. The rest of the band are all folks from here, but they're great. He's brought this guy from D.C. to open the show, but it's still a local show at a price that makes sense for me.
We sold every seat we could sell — 250 — socially distancing everybody. So it was a sell-out in the middle of COVID and people felt really safe, with a local guy getting all the money. That is what we do. I book blues, I book jazz. We do dance. We do chamber music. I do all this stuff that nobody else wants to do, and we make money at it because there's an audience for that stuff.
What are your best memories working in the news business?
Honestly, what I miss is the crazy camaraderie of a newsroom. You've got all these misfit toys, all these really smart — but where would these people have a career other than at a newspaper? And you're all stuck together in this cauldron of a room, with noise going around and people chasing deadlines. It was just a wonderful, chaotic, crazy place to be. Every day was fun.
Even to this day, I've written two books now, and I can't write quietly in my home. I have to go out to like a coffee shop or somewhere where there's people talking and there's some noise. And I can just write like crazy and go way deep. I don't want people to come up and talk to me, but with a little cacophony around, I can really write.
How did you decide to write a book of short stories?
I always was terrified of writing fiction. I didn't know if I could. I wrote a couple of short stories that I didn't think were that great. …
Never thought I had the attention span to do a whole book. In 2015 (photographer) Bud Lee died, and I was so close to Bud. Bud shot that, Bud shot this (front and back covers of the book). And then (photographer) David Audet, all those inside are David's photos.
They were all my buddies from Ybor. So David had all these photos. (It) got me thinking, somebody ought to write something about that era, but I didn't want to write literally. So I suddenly had ideas for about eight short stories. I ended up coming up with nine. I wrote it in the order that I wrote them out. And (I thought), let's just write them and see what happens. I was just hoping it wouldn't suck.
You met your wife in Los Angeles. What are some of the movies she's been in?
She just did two movies this year. Well, she was in The Hunger Games. She did the final Hunger Games movie, the wildest looking character in The Hunger Games. She saved the hero.
In 2019, she did Fear of Rain with Harry Connick Jr. and Katherine Heigl and all these other young stars. … And she did (The Conjuring). It just went to DVD. This movie was the highest-grossing movie in the world for like three weeks. She was the villain.