My pal Nate Najar told me to book Judy Carmichael. He had done a couple of duet shows with Judy, who is a legendary New York jazz pianist, and couldn't stop talking about her.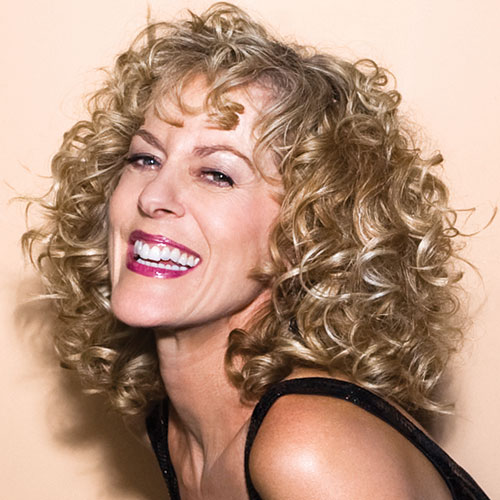 "I think Judy is one of the most swingin' piano players in the world," Nate said. "More than that, she's a larger-than-life personality. She's funny and totally entertaining.
Judy is one of the rare jazz artists who was mentored by some of the biggest names in the business (Count Basie, among others) and is still a cutting-edge, in-demand performer. Her stories about learning from and working with jazz legends are all true – including the one about playing Antonio Carlos Jobim's piano during a visit to his house in Brazil.
Judy Carmichael and Nate Najar will bring that duo show to the Palladium Side Door this Friday, May 13. Showtime is 8 p.m. For tickets and information, you can follow this link.
For more about Judy's career, check out this Q & A that appeared a couple of years ago.
---
You're a California girl known for playing East Coast jazz. How did that happen, and how did you come to focus on the stride piano style?
I was a German major and pursuing an acting career when I got a job playing ragtime piano, something I did as a hobby. Someone played me a recording of Count Basie when he was still Bill Basie playing with the Benny Moten band. I loved it and wanted to learn to play like that and taught myself to do so listening to it and then other records in that style.
Tell me a little about your career trajectory. You started playing clubs as a student, right?
I had a few club jobs, then played ragtime and early jazz at Disneyland for five years, and with the encouragement of Count Basie, Sarah Vaughan and a few other musicians of that generation whom I met through my work at Disneyland, I recorded and interest in my work grew. I moved to New York and started playing jazz festivals, producing my own concerts and went from there.
You spend a lot of time on the road (and in the air). What have you learned about American jazz and popular music from your experiences abroad?
Other countries in general have a stronger focus on cultural matters — music, fine art — than America, acknowledging its essential importance as part of a quality life. Most Americans do not think art is essential.
Share a favorite on-stage experience, a particularly memorable collaboration or an exciting encounter perhaps.
I'm writing lyrics with my saxophonist Harry Allen's music and that's the most exciting collaboration I've ever had. It's a new undertaking and Harry's a magnificent musician so I'm thrilled to be writing to his beautiful melodies and harmonies. Inspiring on all levels.
I think I read somewhere you once met Freddie Green. He spent years in Charleston, trained with the Jenkins Orphanage Band and went on to play with Basie and others. Did you talk with him about Charleston?
Freddie Green was a mentor of mine and a great friend. He was on my first recording, and we always played golf together whenever he was in Los Angeles, although we got together a number of times in New York. He once stopped playing in the middle of the tune "Gee Baby" when he was with the Basie band at the Blue Note in New York City to lean over the stage to me, sitting in the front row, and say: "This would be a good tune for you Judy!" I loved Freddie.
Surely you have derived inspiration from Fats Waller and Jelly Roll Morton and other great piano players of yesteryear. What about their music has so captured your imagination?
The joy and energy of it.
---
Judy Carmichael and Nate Najar appear in the Side Door on Friday, May 13 at 8p. Click here for tickets and information.