Dave Meder, a native of Tampa who has gone on to other cities and lots of success in the jazz world makes his debut appearance at the Palladium this Friday (January 7) at 8 p.m. in Hough Hall.
This show, like all our current shows, is in our large hall. Tickets are general admission and there is lots of room to social distance. Masks are required inside the Palladium. The safety of our artists, our audiences and our staff is a priority for us.
Meder's show has gotten "must-see" nods from WUSF All-Night Jazz and Creative Loafing. For tickets and more information, you can follow this link.
WUSF is airing an interview with Meder tonight between 9 p.m. and 10 p.m. at 89.7.
And Creative Loafing featured Meder in this week's online and print editions. Here's what they said: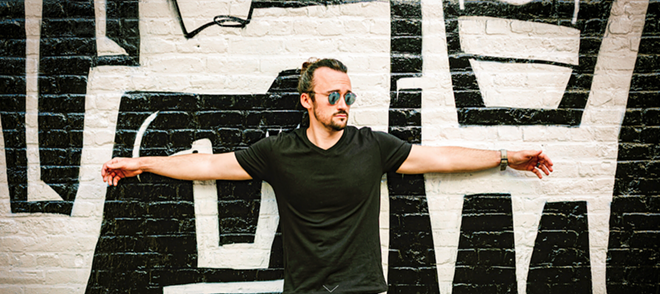 Jazz composer, pianist and University of North Texas music professor Dave Meder gets an assist from musicians Marty Jaffe (bass) and Jonathan Barber (drums) for his "Songs and Stories Trio" performance, which pays tribute to everything from gospel standards to deconstructed versions of Thelonious Monk.
Most importantly, Meder will dip into his latest album, this year's Unamuno Songs and Stories inspired by 20th-century Basque-Spanish philosopher and anti fascist Miguel de Unamuno. Because it's part of St. Petersburg College, masks are required at all performances at Palladium.