Come celebrate your Community Radio Station that is still delivering eclectic music and independent news 43 years later!
WMNF's 43rd Birthday Bash will be rockin' at The Palladium, featuring Gasparilla Music Festival and Heatwave performers The Bright Light Social Hour! If you want to have your fun and eat WMNF's birthday cake too, join us for a nostalgic night of dancing and community.
The Bright Light Social Hour is a psychedelic rock band from Austin, TX founded by seventeen-year collaborators Jackie O'Brien and Curtis Roush. Joined by Mia Carruthers and Zac Catanzaro, the quartet combines expansive psychedelia with thundering guitar, gritty harmonies, and pulsating rhythms.
Iconoclastic in their mercurial sound, the band has released four studio albums including their 2015 masterpiece Space Is Still the Place and Jude I & II, produced by Chris Coady (Beach House, Future Islands). Along with original soundtracks for HBO, MTV, and Nintendo, the band was tapped by Bryan Cranston (Breaking Bad) to write and record the BMI award-winning theme for Amazon's Sneaky Pete. Their legendary North American performances number in the thousands, featuring Austin City Limits, Lallapalooza, and Corona Capital, as well as support spots for Aerosmith and The Flaming Lips.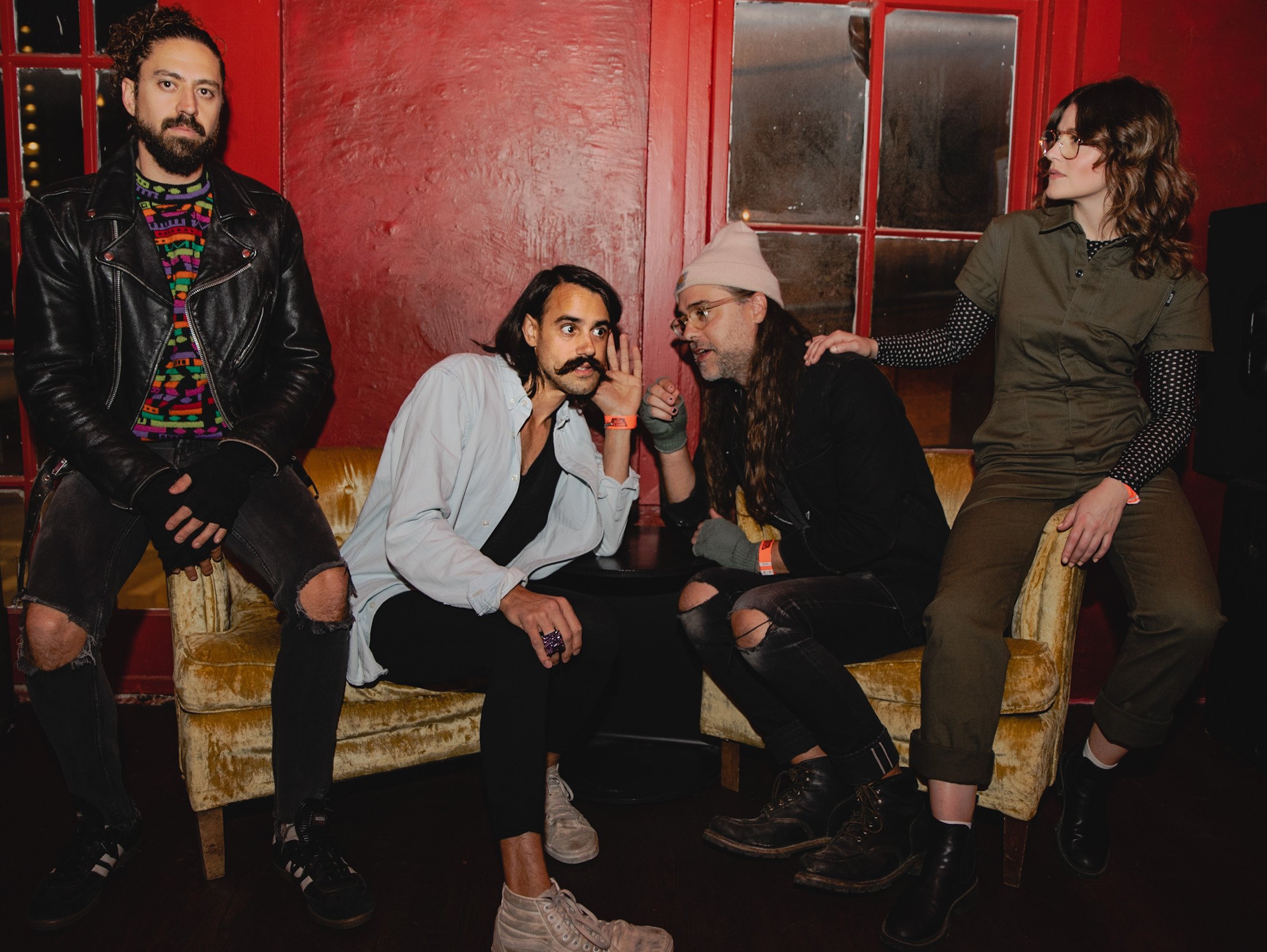 ---
Presented by The Nathan B. Stubblefield Foundation, Inc.
---
TICKETS
Available only through WMNF:
https://www.wmnf.org/wmnf_events/birthday-bash/
General Admission: $22 in advance, $27 at the door.