At this time, the Steven Wright event is taking place as scheduled. If circumstances change, we will update via our social media channels with any new information. For additional questions about the status of the Steven Wright show, please contact Ruth Eckerd Hall's ticket office at 727-791-7400.
---
This show is SOLD OUT.
---
Comedian Steven Wright makes his debut at the Palladium Theatre in St. Petersburg! Academy Award® winner Steven Wright is a prototype comedian that many others continually try to follow. Steven's celebrated career includes comedy albums, film and television appearances. Steven has been seen in numerous films including, Desperately Seeking Susan, Mike Meyers' So I Married An Axe Murderer, Oliver Stone's Natural Born Killers, and Nora Ephron's Mixed Nuts. Steven is a regular guest with Conan O'Brien, Jimmy Kimmel, and Seth Meyers and continues touring the U.S., Canada, and overseas.
Steven was honored as the first inductee into The Boston Comedy Hall of Fame in 2008. In 2013 Steven received The Johnny Carson Comedy Legend Award.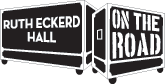 ---
Presented by Ruth Eckerd Hall on the Road.
---
TICKETS
Reserved Tier A: $65.
Reserved Tier B: $55.
Reserved Tier C: $40.
Tickets available only through Ruth Eckerd Hall: (727) 791-7400 or https://www.rutheckerdhall.com/event/steven-wright-live-concert