TICKETS
Reserved: $30, $20, $15.
Student/Educator Rush Tickets: $10 CASH only, available at the box office 1 hour prior to the show.
Doors open at 1pm for seating.
---
Join St Pete Baroque for the opening concert of their 3rd season, "Lifting Unheard Baroque Voices". Experience the magic and learn the stories of four rarely heard women composers. There will also be a premier of a recently discovered piece for the viola d'amore that has not been played in over 350 years. Additionally, there will be gems by Monteverdi, Abel, and Cazzati. The other unheard voices on this program are the rarely-heard instruments themselves!
Hear the powerful and richly dynamic voice of soprano Hein Jung; the 14-stringed viola d'amore, played by Artistic Director Dan Urbanowicz; baroque violin, played by Sarah Shellman; viola da gamba, played by Guest Artist Sarah Biber from Colorado; theorbo, by Guest Artist David Dolata from Miami; and the harpsichord, by Guest Artist Webb Wiggins from Fort Lauderdale. Join us after the show for a free reception in the lobby.
ARTISTS

DAN URBANOWICZ – Artistic Director
As a historical performance musician, Dan Urbanowicz has appeared on numerous occasions with the Colorado Chamber Players, including performances on both baroque violin and viola d'amore. Additionally Dan has appeared with the Tafelmusik Baroque Summer Institute, Piccolo Spoleto, The College of Charleston, and as a guest lecturer/recitalist at Augusta University. Apart from baroque endeavors Dan is currently a violist in the Sarasota Orchestra and performs regularly with the Jacksonville Symphony and The Florida Orchestra. Urbanowicz holds a master's degree from the New England Conservatory of Music and a bachelor's degree from the Cleveland Institute of Music.

HEIN JUNG – Soprano
Acclaimed for her "superior vocal value" (Boston Globe), Soprano
Hein Jung
has performed in major cities throughout the US, Italy and South Korea including Tanglewood, Milwaukee Symphony, San Francisco Opera (Merola Young Artist), Madison Opera, Bel Canto Chorus, The Florida Orchestra, Concert Artist Series of Sarasota, Kenosha-Recine Symphony, St. Petersburg Opera, Kumho Art Hall, Sejong Art Center, Bucheon Phillhamonic, and Carnegie Hall. Highlight of Jung's 2021/22 season included the role of Olympia in Les Contes d'Hoffmann with Opera Tampa and soloist in the concerto aria written for her and Lyum Orchestra, which was live broadcast in Korean Arte TV channel. She also has created the role of Princess Cocachin in the world premier opera, The Red Silk Thread written by Stella Sung, commissioned by Curtis Phillips Performing Art Center and University of Florida Opera. Her recording of Songs of Franz Liszt, released by Centaur Records, was praised by American Record Guide: "Hein Jung has the perfect voice-terrific ease in her upper register and a silvery clear tone."
For the upcoming season, she will be featured in concert series in Sarasota Concert Artist, Youngstown State University, Portohelo Music Festival in Greece and a featured soloist with InterHarmony Orchestra in Italy. In May, she will make a debut to Indianapolis Opera as Queen of the Night in Mozart's opera Magic Flute production. In November, her vocal recital will be featured in Hamel Music Center at UW-Madison.
Jung has won top prizes throughout her career. These include the Metropolitan Opera National Council Audition (WI district and Upper Midwest regional), Opera Columbus International Vocal Competition, Schubert Club Competition. Jung currently serves as Professor of Voice at The University of Tampa and is a featured artist of Curzon Artist Management.

SARAH SHELLMAN – Violin
Sarah Shellman
is currently principal second violin with The Florida Orchestra; she joined the ensemble as a section violinist in 2002. She has appeared as a soloist on the TFO Masterworks series performing Michael Abel's Delights and Dances (2022), Bach's Concerto for Two Violins in D Minor (2021), Vivaldi's Concerto for Four Violins
in B Minor (2020), Anna Clyne's The Seamstress (2019), Thomas Ades' Violin Concerto "Concentric Paths" (2011). She's also been featured on Coffee series programs
performing "Winter" and "Spring" from Vivaldi's A Four Seasons and Bach's Concerto for Two Violins in D minor.
During the summers Sarah performs as Principal Second Violin of the Bellingham Festival of Music (Bellingham, WA) and as a member of the first violin section at the
Cabrillo Festival of Contemporary Music (Santa Cruz, California). She is an advocate for the performance of works by living composers as well as for the expansion of
diversity, equity, and inclusion initiatives within the classical music profession. Sarah graduated from the Oberlin Conservatory of Music in 1998 with a bachelor's
degree in music (violin performance and musicology) and the University of Houston in 2000 with a master's degree in music (Violin performance). While living in Houston,
she played with the Houston Grand Opera, Ars Lyrica, Houston Ballet, and as a freelance musician.
When not involved with musical endeavors, Sarah is known to bake obsessively, serve as a board member for a small animal rescue (First Ladies Farm and Sanctuary), and
spend quiet time recharging with her family of seven cats and husband Greg.

SARAH BIBER – Viola da Gamba, Cello
Sarah Biber has played viola da gamba and cello across the United States, Australia and China. In recent collaborations with dance, she has been featured with the Paul Taylor Dance Company performing solo Bach for the company's first performance with period instruments. Ms. Biber earned her doctorate from Stony Brook University after double-degree studies at Oberlin Conservatory and College and the Sydney Conservatorium of Music. She recently relocated to Golden, Colorado where she teaches and plays with groups like the Baroque Chamber Orchestra of Colorado, Colorado Bach Ensemble, Colorado Symphony, and Byrd on a Wire, her viol consort. Sarah plays an 1815 Lockey Hill cello and a 2015 gamba by François Danger. A Colorado native, she has been delighted to be a part of the growth of early music in the state.

DAVID DOLATA – Theorbo
The Bulletin de la Société Française de Luth has referred to Florida International University Professor of Musicology
David Dolata
as a "gentleman de la Renaissance" for his activities as a performer and scholar. A native of Buffalo, New York and long-time resident of Cincinnati, Ohio, Dr. Dolata coordinates the Music History area and is former Director of the FIU Herbert and Nicole Wertheim School of Music & Performing Arts. As a lutenist, he has appeared at such venues as the Glimmerglass Opera, the Florida Grand Opera, the Northwest Bach Festival, the Miami Bach Society, and on broadcasts and recordings for NPR, CBS, and BBC. With Il Furioso, which he co-directs with Victor Coelho, he has recorded Kapsberger's 1623 Book of Arias, Battaglia d'amore: the Music of Bellerofonte Castaldi, and George Frideric Handel: the 'Amen, Alleluia' Arias on the English label Toccata Classics. He also appears on several other American and European recordings.
His research on early 17th-century Italian lute music has been published in Recent Researches in the Music of the Baroque Era, Early Music, Acta Musicologica, Grove Music Online, and BACH: Journal of the Riemenschneider Bach Institute. He has been visiting professor at the Centre d'Etudes Supérieures de la Renaissance (CESR) at the Université François-Rabelais de Tours – CNRS where he continues to serve as a research associate and co-editor of the TABLATURE: Alternate Music Notations 1300–1750 (Brepols, 2024) with John Griffiths and Philippe Vendrix. David Dolata also maintains a long-standing affiliation with Boston University's Historical Performance program. His most recent book, Meantone Temperaments on Lutes and Viols, was published by Indiana University Press in 2016.

WEBB WIGGINS – Harpsichord, Organ
Webb Wiggins taught harpsichord and related courses at the Oberlin and the Peabody Conservatories of Music for over thirty years. He performs with ensembles and as soloist throughout the US and in far-flung places (Amsterdam, Shanghai, Portugal, Ecuador, Colombia). He maintains a long-term relationship with the Smithsonian Institution as well as with Oberlin's Baroque Performance Institute.

---
St Pete Baroque is a 2022-2023 Palladium Creative Fellowships recipient.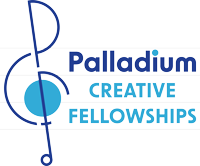 ---
Presented by the Palladium.