Jeffrey Multer, violin
Danielle Farina, viola
Edward Arron, cello
Jeewon Park, piano
Ludwig van Beethoven | String Trio in G Major, Op. 9, No. 1 (1798)
I. Adagio – Allegro con brio
II. Adagio, ma non tanto, e cantabile
III. Scherzo. Allegro
IV. Presto
Jeffrey Multer, violin; Danielle Farina, viola; Edward Arron, cello
Rebecca Clarke | Viola Sonata (1919)
I. Impetuoso – ma non troppo Allegro
II. Vivace
III. Adagio – Agitato
Danielle Farina, viola and Jeewon Park, piano
–Intermission–
Antonín Dvořák | Piano Quartet No. 2 in E-flat Major, Op. 87 (1889)
I. Allegro con fuoco
II. Lento
III. Allegro moderato, gazioso
IV. Allegro ma non troppo
Jeffrey Multer, violin; Danielle Farina, viola; Edward Arron, cello; Jeewon Park, piano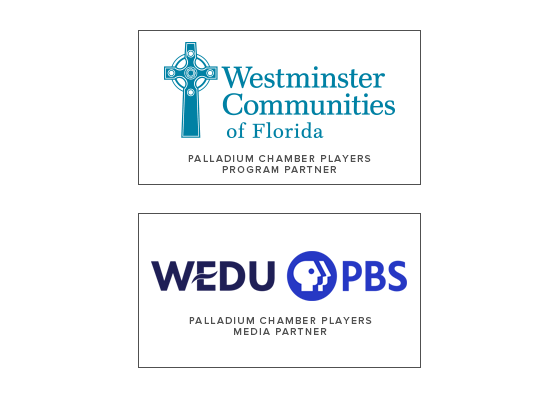 ---
Presented by The Palladium.
---
EVENT DETAILS
Capacity: Hough Hall at 50% capacity for social distancing.
Duration: Two sets with intermission.
---
TICKETS
General Admission: $38.
Students and Educators: $20 with school ID.
Bundle of 4 or more shows: $35 per concert.
Click here to purchase series bundle!
---
Effective Thursday, Aug. 26, 2021, St. Petersburg College expects face coverings to be worn by ALL individuals indoors at all college facilities. For more information on St. Petersburg College's safety policies, click here.