TICKETS
Reserved Tier A: $50.
Reserved Tier B: $25 "Early Bird" rate, $30 beginning 10/14.
Doors open at 5:00pm for seating.
---
Rarely do you get to experience a truly original music show that brings something bold and new into your life, moves you deeply, and leaves you with a special memory.
From Barcelona, Spain – Ona Kirei – a vocalist, composer, and multi-instrumentalist at the height of her powers, has produced a new album: 'Full, New Luna". On October 22nd at 6pm, you will hear these songs performed for the first time, with the full complement of recording artists, that includes a string quartet and four-piece band.
While you may have heard her singing R&B at the House of Blues in New Orleans or performing jazz at the Blue Bamboo this past year, an album of truly original songs has been forming in her mind and filling her heart for years. These songs, together, do not fit neatly into any one genre, but include the elements of each style: classical, Neo-soul, R&B, Latin, and Jazz – and out of them express the beautiful way this artist sees music and the world.
Choose to join the audience who will get to experience the electricity and magic of hearing Ona K's new album, 'Full, New Luna', performed for the very first time. She has poured her soul into creating this for you. As she says: "Music belongs to nature, and like all things in nature, Music should move us, help us find harmony, and connect with our true self".
Ona Kirei is a 2022-2023 Palladium Creative Fellowships award recipient.
ABOUT ONA KIREI
Ona Kirei trained with some of the best classical musicians of Spain while supporting herself fronting heavy metal bands at night. Listening to Ella Fitzgerald, she discovered her love for American jazz and has earned a reputation as the vocalist in Florida to recruit for the most creative compositions, while also performing at concerts and events across the United States. She has won international prizes as a jazz vocalist, and performed and recorded with some of the best musicians in the United States and internationally, like Diego Figueiredo, Simon Lasky, La Lucha, Wahh World Fusion, Kyle Schroeder, the Venice Orchestra, among many others. She is also a half of the local staple 'Orilla', an American-Latin duo project with bass player and producer Alejandro Arenas. Drawing on her jazz skill, classical training, and touring experience in multiple popular styles, she wrote and produced this album to celebrate and integrate the musical styles she loves.
Fluent in four languages and singing in five more, Ona Kirei wrote this album in her first language of Spanish and her fourth language of English; inspired especially by the poetry of Luis Garcia Montero and Amanda Gorman.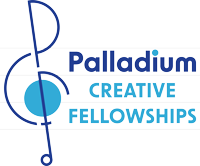 ---
Presented by the Palladium.