TICKETS
Premium General Admission: $30 (includes seats in rows closest to stage).
General Admission: $20.
Students/Educators: $15.

Doors open at 6:30pm for seating.
---
Night Doves is an interdisciplinary project between 2022-23 Creative Fellowships recipients ATLAS Modern Ballet and Contemporary Art Music Project. Exploring one's memories and subconscious, this hour-length program presents the interplay between new music and contemporary dance.
BIOS
ATLAS MODERN BALLET
ATLAS Modern Ballet is a professional creation-based dance company focused on bringing new performance art to local audiences in Tampa Bay and beyond.
The company seeks to share the art of movement through bodily mappings of experiences through spaces in a contemporary movement language that pulls at the seams of ballet. ATLAS uses balletic movement vocabulary to expand tradition into modern concepts with choreography that incorporates pointe work and contemporary dance methods.
With a focus on innovation and igniting conversations, creative works investigate the shifting of human experiences as they evolve through familiar or new patterns. We aim to excite and engage diverse communities by bringing them together through shared experiences of art.
ATLAS is comprised of professional dance artists who collaborate in the creation process to share their unique qualities as performers in a vulnerable and visceral way.
We aspire to cultivate growth in the dance field by offering classes, workshops, and performances to dancers of all ages in hopes to spark curiosity and passion for expressive movement.
CONTEMPORARY ART MUSIC PROJECT (CAMP)
Founded in 2021 by pianist Eunmi Ko and composers Benjamin D. Whiting and Alex Shanafelt, the Contemporary Art Music Project (CAMP) is an emerging organization that aims to promote innovative art music through collaboration with living composers and performing artists from around the world. CAMP presents an expansive range of programs, including commissioning projects, educational institutes, podcasts, a salon concert series, "At the CAMPGround," and "CAMPGround," CAMP's annual international festival of new music and flagship event. CAMPGround brings selected composers and top-notch performers from around the world to Tampa Bay, programming a wide range of contemporary art music and showcasing the highest quality performances of acoustic and electroacoustic music. CAMP's collaborative partners include Tempus-Projects, Tampa City Ballet, Central Florida Choreographers Collaboration, Florida Museum of Photographic Arts, and Palladium Theatre.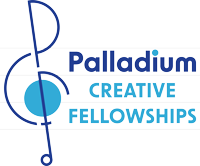 ---
Presented by The Palladium.