TICKETS
VIP Reserved: $100.
Reserved: $45.
VIP ticket includes best seats, VIP lounge with snacks, and after-party featuring The Rough & Tumble, downstairs at the Side Door.
---
A night of world-class singer-songwriters and the biggest event of the Listening Room Festival in Hough Hall. Intimate stories and uplifting songs from Ariella, Peter Mulvey, A Tale of Two, and Jeffery Straker.
The VIP after-party will feature The Rough & Tumble.
Visit www.ListeningRoomFestival.com for more info.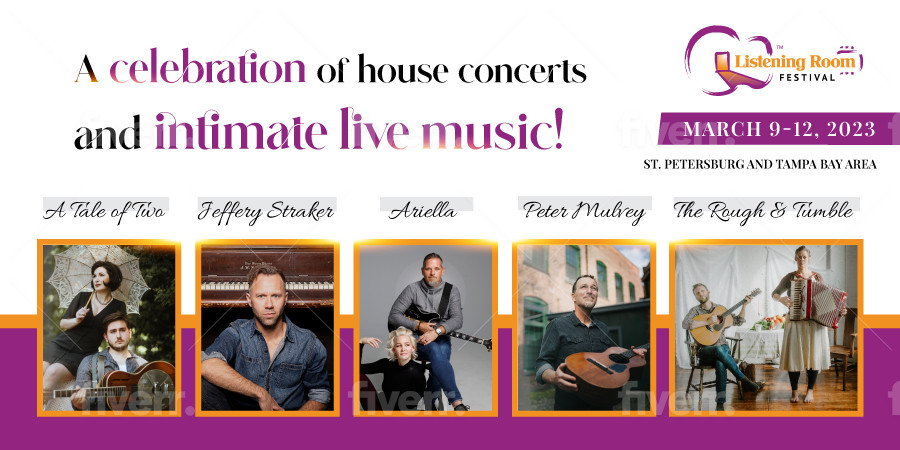 ---
Presented by Listening Room Network LLC and The Palladium.