TICKETS
Reserved: $40 (100 seats), $25.
Doors open at 6:00pm for seating.
---
The Kafkasso Show returns to the Palladium, featuring 12 artists from 12 nations with music and dance. Original and traditional compositions, with both folk and modern instruments, come to life through the Art of Danse Orientale for a spectacle that will engage your soul.
Daryal Kafkasso Erdem was born and raised in Istanbul, the ancient capital of Turkey. This great city, soaked in centuries of history and tradition, influenced his musical style and personality. Echoing in Kafkasso's original pieces are the chants from the minarets over the mystical city, or lively conversation at the colorful bazaar.
Kafkasso's musical career started very early, at the age of five, when his father bought him a piano. Much to his parents disappointment, the young boy showed absolutely no interest in the instrument! It wasn't until the age of thirteen when Kafkasso convinced his parents to buy him his first guitar, and the young man finally was able to express himself through music.
Inspired by the instrument, Kafkasso played non-stop and his dedication became apparent; he began winning school band competitions, and to his delight was invited to play with some of the famous Turkish pop stars of the time. At the age of eighteen, he also won the video game championship at the Turkish National Competition on National TV (ATV). His talent and unique style then awarded him a scholarship to continue his musical studies at Istanbul Bilgi University. While building his academic and musical future, Kafkasso also worked as a DJ at Turkey's first online radio, Radio Beta.
Much to Kafkasso's delight, he received a guitar scholarship at North Western Michigan College in the USA, a big break in advancing his musical career. Upon graduating with scholarships and awards from Aquinas College, Kafkasso played and taught guitar in many different areas of Michigan, developing and honing his one of a kind technique and style. His studies and experiences combined with his intrinsic melodic soul to create unique interpretations of modern and traditional songs, as well as his rich original melodies.
Kafkasso came to Florida in 2009, where he taught at Musicology, Tampa Bay's finest music school. Now Kafkasso and his band are booked seven days a week at upscale venues, and have the most sought-after sound for private events. Kafkasso's success comes from his unique guitar-playing style, combining rock, Flamenco, and Turkish melodies together in one completely captivating audial experience. He also began working with Johanna Xenobia and Omaris, from Hip Expressions Belly Dance Studio. Together, they began fusing the musical sound with visual stylings from Latin, Belly Dance, and Performance Art. When the dance inspires the music and the music becomes the dance, you have the summation of the human experience, the highest of art forms filled with passion, authenticity, and inspiration!
Kafkasso has worked with the following artists: Ahmet Ozden, Hakan Peker, Burcin Sen, Turhan Yukseler, Zafer Peker, Guner Metinkale, Emel, Natalia, Nukhet Duru, Ron Getz, Don Julin, Johan Daza, Erhan Ersin, Mitch Hull, Jason Cott, DJ D Tox, Nolen Strong, Ahu Tugba, Anis Badic, Jeff Lloyd, Omaris, Johanna Xenobia, Murat Karahan, Gurkan, Sirhot, DJ Walkie-D, and many more.
Kafkasso has studied with the following musicians: Sadik Yondem, Recep Ozcakir, Melih Guzel, Umit Yilmaz, Neset Ruacan, Rene Macaroglu, Sevket Akinci, & Carlos de la Barrera; and has taken workshops with Erkan Ogur, Ron Getz, Bill Solley, and Stephen King.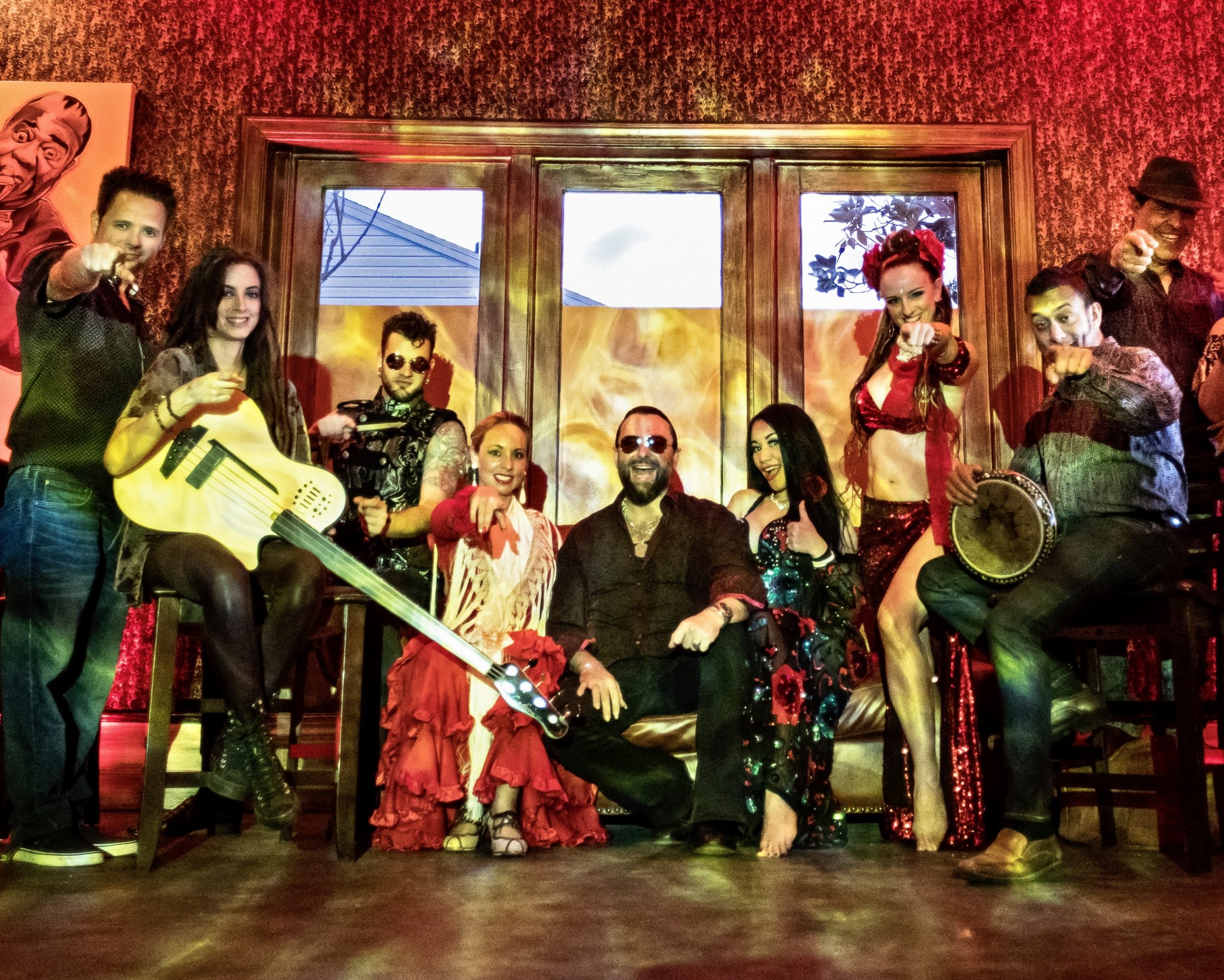 ---
Presented by Kafkasso LLC.