TICKETS
Reserved Tier A: $50.
Reserved Tier B: $25 in advance, $30 day of show.
Doors open at 7:00pm for seating.
---
International Brazilian music star Daniela Soledade and her all-star band take you on a Samba-Soul journey to tropical paradise. Deco Tropical features new compositions and favorite gems inspired by the vibrance of Rio de Janeiro and the universality of life and love.
FEATURING
Nate Najar – guitar
Carl Amundson – guitar
Patrick Bettison – keyboards
Joe Porter – bass
Zé Luis – flute and saxophone
Rebecca Pearl – vocals
Samantha Jones – vocals
Fernanda Brenneman – vocals
Claudio Infante – drums
Daniela Soledade is a 2022-2023 Palladium Creative Fellowships recipient.
ABOUT DANIELA SOLEDADE
Daniela Soledade is a rising star among legends in the Brazilian music scene. An heir to the throne of bossa nova, Soledade is highly acclaimed for her poignantly expressive vocal style and hyper-intimate aesthetic. Drawing from an amalgamation of authentic bossa nova, samba, MPB, and American Popular Song, Soledade is the new sound of Bossa Nova.
Born and raised in Rio de Janeiro, Soledade's family roots are steeped in Bossa Nova's inception. Her grandfather, Paulo Soledade composed popular song with renowned Bossa Nova founders Antônio Carlos Jobim, Vinicius de Moraes, Toquinho, Baden Powell, Fernando Lobo, and others.
With a deep love of music embedded in her DNA, Soledade's singing career began at a young age. As a child, she frequented the top recording studios in Rio de Janeiro, observing and performing with her father, musician and producer Paulinho Soledade. Soledade says of her early musical influences, "Music has been my driving force since as far as I can remember, and continues to be my main passion and inspiration every single day."
In 2019, Soledade established herself as the new sound of Bossa Nova with the release of her debut album A Moment of You. Featuring songs in both English and Portuguese, Downbeat Magazine praised the album as "a careful curation of compositions… each of them contributing the perfect nuanced sound, intimacy, harmonious melodies and poetic rhythms while injecting the music with much needed freshness."
A brilliant collaborator, Soledade has worked with many well-known artists in Brazilian music. Recent collaborations include Bossa Nova pioneer Roberto Menescal—the music video for his song "Rio" features Soledade's English lyrics—as well as a recording with the composer of "Pretty World" Antonio Adolfo.
Today, Daniela Soledade's deep passion for connecting with her listeners through her love of music extends beyond the stage. Boasting a robust online presence, the vocalist regularly publishes thoughtfully curated content including a rigorous recording and video release schedule. During 2020 Soledade teamed up with guitarist and producer Nate Najar to livestream a weekly duo concert series entitled "Love & Bossa Nova." Running for over a year, the series was featured by JazzTimes hailing both Soledade's "exquisite vocals" and Najar's "masterful" guitar playing.
Alongside the singer's well-received live concert streams, Soledade also enjoys success across multiple digital streaming platforms. Notable releases include the popular single and accompanying music video, "Você" which was filmed in Soledade's hometown of Rio de Janeiro.
In addition to Daniela Soledade's performances in the U.S. and around the world, fans can enjoy a continuous stream of new releases. At the heart of the Soledade's prolific creative drive is a genuine intention to connect. Her performances are elegant and nuanced, as well as highly sought-after for their delicate intimacy.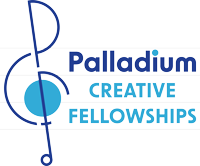 ---
Presented by the Palladium.