Join us for an afternoon of inspiring and captivating films handpicked from the Mountainfilm Festival in Telluride, Colorado!
Founded in 1979, Mountainfilm is one of America's longest-running film festivals. The annual festival is held every Memorial Day weekend in Telluride, CO. Mountainfilm is a dynamic nonprofit organization and festival that celebrates stories of indomitable spirit and aims to inspire audiences through film, art and ideas.
Mountainfilm on Tour in St. Pete will feature a collection of culturally rich, adventure-packed and engaging documentary short films that align with Mountainfilm's mission to use the power of film, art and ideas to inspire audiences to create a better world. A presenter will guide the audience through the program providing insight on the films, filmmakers and subjects. In addition to great films, the event will include interactive performances by some of St. Pete's young artists.
– – –
Family Matinee – Doors open for the event at 10:00am and the show will kick off at 11am. This special series of family friendly films is focused on the environment and is perfect for grades 2-12. Event will run approx. 70 minutes in length.
Sample Matinee Film Highlights
Antonese – Lavado Stubbs
Antonese and Eagle Ray Empress are two residents of Cat Island in the Bahamas, interested in protecting the breathtaking ocean they live around and also recognizing the fears that come with it. This is the story of their relationship to the ocean, tourism, colonialism and how they help their community with a deeper understanding of the whole picture.(The Bahamas, USA, 2021, 8 min.)
Shaba – Ami Vitale
Shaba is a sweet, heart-warming story about elephant rescuers and the elephants themselves that shows you really can do anything when you put your mind to it. –Caroline Merritt, age 12 (USA, UK, 2021, 12 min.)
– – –
Showcase Mountainfilm Feature – Doors open for the event at 12:45pm and the show will kick off at 130pm. The showcase will feature 2 collections of documentary short films with narration. Including intermission and live entertainment the event will run approx. 3 hours concluding around 5pm. Film themes include a medley of global topics for teenagers and adults, however content is for mature audiences only and may include adult language
Mountainfilm on Tour in St. Pete is hosted by Todd and Erin Gehrke.
Sample Film Highlights
The Ocean Solution – Director: Darcy Hennessey Turenne
Bren Smith isnt just redefining ocean farming, hes literally turning it upside down. After experiencing a string of pitfalls in conventional fishing, Smith decided to reimagine the future of aquatic farming by asking the ocean, what should our relationship be? He found his answer and returned to the sea with a new method of restorative ocean farming that produces a sustainable food source, restores the ocean, fights the climate crisis and mimics natures penchant for biodiversity. (USA, Canada, 2021, 15 min. )
Breaking Trail  – Jesse Roesler
Emily Ford sets out with a borrowed Husky sled dog, Diggins, to complete the 1,200-mile Ice Age Trail in the midst of winter. Not only is she the first woman to attempt the feat, but she is also the first LBGTQ+ person of color to embark on the adventure. As her story gathers momentum in local, national and international press, Emily learns she's become a figurehead to encourage those who don't feel like they belong in wild places — especially people of color — to spend more time in nature. (USA, 2021, 30 min.)
Janwaar – Danny Schmidt
In one of the largest and poorest states in India, there lies a community skate park built in 2015. Ulrike Reinhard, the creator of this Janwaar Castle, is all about challenging the status quo and providing a safe space for kids to find their own way. Skateboarding is the ideal disruptor to the mainstream mentality for the youth of Madhya Pradesh. The castle has become a haven for the two castes in the village to interact with one another through the shared passion of skating. (USA, 2021, 10 min.)
---
Sponsored by
and by Laura and Roger Germann on behalf of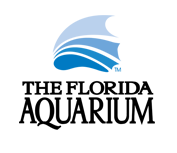 ---
Presented by Kaizen Hospitality and Travel LLC.
---
TICKETS
Matinee (11:00am): $15.
Live Entertainment and Showcase (1:30pm): $20.