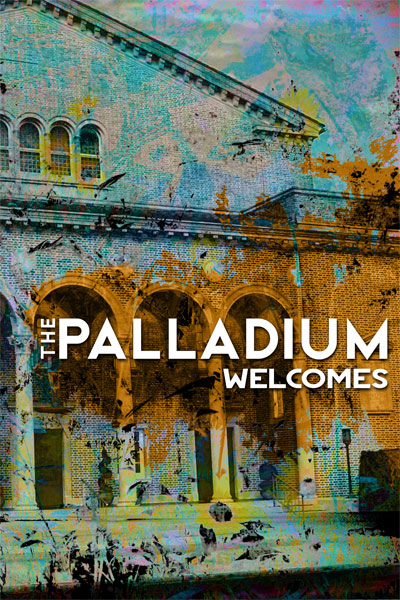 The Palladium
253 Fifth Avenue North
St. Petersburg, FL 33701
Phone: (727) 822-3590
pal.tix@spcollege.edu
Box Office Hours
• Tuesday through Friday, 12p – 3p
• Three (3) hours prior to ticketed events
---
Click here to view Hough Hall Seating Chart
Click here to View and Purchase Tickets for Upcoming Events
Click here to view Directions to The Palladium
All complimentary tickets must be redeemed at the Palladium Box Office at least one week prior to event. Some restrictions may apply. Please email us at pal.tix@spcollege.edu with any questions regarding complimentary ticket vouchers.
REFUND / EXCHANGE POLICY
Sales tax is included in the purchase price of all tickets sold by the Palladium. The theater offers no refunds. Exchanges of tickets purchased from the Palladium are made at the sole discretion of the Box Office. Refunds or exchanges of tickets purchased from other than the Palladium are deferred to the patron's original point of purchase.
Accessibility to Balcony
There are no ramps or elevators to the Balcony in Hough Hall. Ticket holders for these sections must be able to climb steps. If stairs are a challenge, please choose seating in the Orchestra level, which is accessible via an elevator.
Gift Certificates
Give the Gift of Live Performance!
Every season is the right season to give the gift of music, theatre, dance, and more. The Palladium Theater has gift certificates in varying denominations ($10, $25, $50, $75, or the amount of your choosing) to the performance(s) of your choice, whether in our acoustically perfect concert hall or in our intimate Side Door Cabaret. Gift Certificates can also be used for our Palladium Live! streaming series.
At the historic Palladium Theater, you'll find blues, classical, jazz, dance, opera, theatre, rock, acoustic and more! Check out our Events page and see what's coming up.
Group Sales
Group discounts are available for many Palladium performances. To purchase group tickets, contact Megan Byrne, Director of Sales and Communications, via email at byrne.megan@spcollege.edu.